The Bangkok Food Tour is a great way to experience the best of Bangkok's local cuisine. The tour focuses on experiencing traditional Thai dishes, as well as exploring the city's more unique flavors. The tour includes visits to local street food stalls, hidden gems, and popular restaurants, as well as plenty of tastings and cultural insights. There are a variety of different tours to choose from, including vegan, vegetarian, and seafood-focused options.
What you can find in Bangkok food tour guide consist of
5 reasons to join a Bangkok food tour
Where to go on a food trip in Bangkok?
What is the Bangkok famous food?
Guideline to select the Bangkok food tour
Recommend Bangkok food tour itinerary
5 Reasons to join a Bangkok food tour
The Bangkok food tour is one of the most memorable and wonderful experiences for foodies all round the world. Bangkok food tour gets a taste of a truly different entertainment with a group of friends or your family.
In this tour, you will taste some exquisite culinary gems of Thailand and visit numerous sweet shops, wet market, flower and grocery shops. In this article we are going to give you 5 main reasons why you shouldn't miss a trip to join Bangkok food tour.
1. Tuk Tuk Rides in Bangkok food tour
When we say that the Tuk Tuk rides in Bangkok are somewhat similar to the ride Harry had in the Knight Bus, we are not bluffing! But it will certainly be an unforgettable experience for you. Tuk Tuks are the best local rides in Bangkok and though you might find yourself stuck in a traffic jam at some point, you will have a lot to see around. It is a 3 wheeled iconic Thai vehicle which are abundantly seen on Thailand's streets. They will be your ride on the food tour and the drivers will somehow squeeze their way through the narrow streets to your amusement and surprise.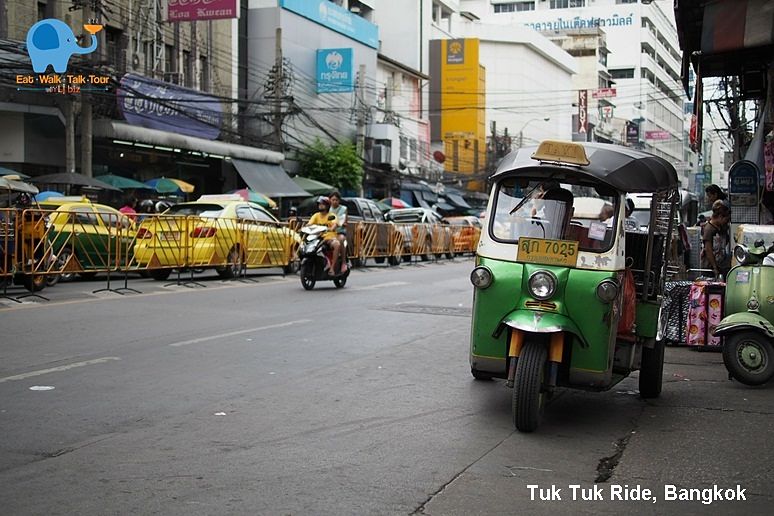 2. Friendly guides and locals:
The guides are extremely friendly and helpful throughout the tour experience. They will take you to various perfect eating places and stalls and help you make the most out of this food tour. They are well aware of the best food places and thus, their expertise will be immensely beneficial for you.
The locals are excellent in preparing wonderful dishes and traditional cuisines and their smiles and good nature will be a superb experience for all times to come.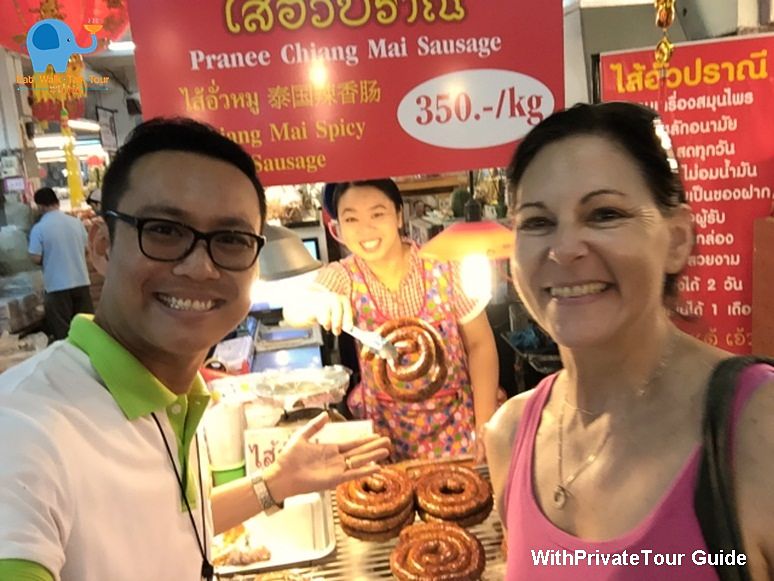 3.Mouthwatering cuisines:
This is actually what Bangkok food tour is all about! Visit the morning street vendors where you go on a walk through the food stalls and visit awesome tourist attractions on the way like the Hindu Temple, Wat Phrasri Maha Uma Devi. You will visit Wat Kaek where you can munch on rice, vegetable and pork legs with seafood noodles, boiled eggs and Chinese Herb Shiliang juice. In the afternoon tours, you will visit the Tha Prajan Pier which is located beside Grand Palace.
Here you will see a variety of dishes like spicy lemongrass noodles, pork and fish balls, beef and chicken yellow curry, squid cakes, Oliang juice and garlic bread. Furthermore, you can eat dim sum, grilled jumbo prawn, Chinese bun, ginger tea, Hong Kong noodles etc in the evening food tour.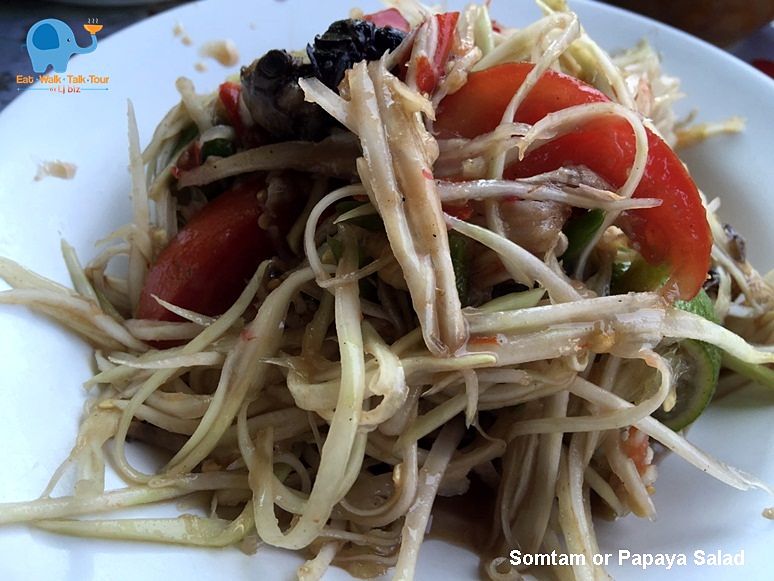 4. Quick ways to food experience:
There is 5- 6 dishes during the trip. It is including main meal, snack and drink. In stead of explore and try on your own, this trip safe visitors time to get to know food tour quick. Next time you see something similar you can try it again.  
5.Night food tour:
The night food tour will walk you through the delicious aromas and flavor atmosphere, past the local shops so that you taste 5 finger licking good local cuisines. You will also visit the ultimate beautifully decorated shrine called Guan Yin Shrine.
You will also have a taste of some marvelous desserts and popular drinks in this tour. The hustle bustle of the night streets in Bangkok is a splendor of its own which is definitely worth checking out.
Where to go on a food trip in Bangkok?
There are many food market and street food around the city. However there are some of the famous that places once people say will be thinking of a good meal.
1.Yaowarat Road (Chinatown):
This vibrant street is known for its bustling atmosphere and endless food stalls offering Chinese-style dishes like roast duck, dim sum, and noodles.
2.Talad noi ตลาดน้อย
Talad noi is the extension of Bangkok Chinatown area. You can find many mom and pop place which is open for business since the mid 1900s. There are famous dishes including duck , oyster fried , pork sate , pad mee kaset , Kua tiew lod, Kamoor yen for instance.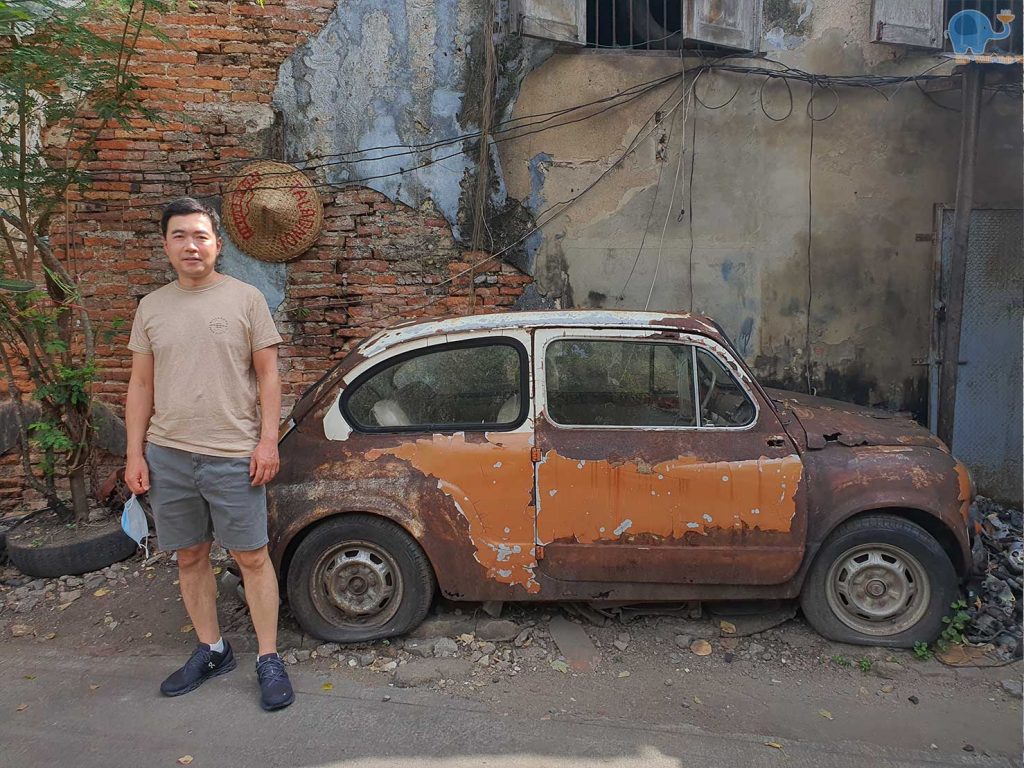 3.Sao Ching cha เสาชิงช้า , Thai Giant swing
This area is near Giant swing which everyone know as yummy food area since it is in the area of Bangkok metropolitan office. A lot of city governor agencies will go to this area to find yummy food. If I visit this place my top list to eat is Kanompang sangkaya , bread with green source. There are also famous duck noodle and Pad Thai shop.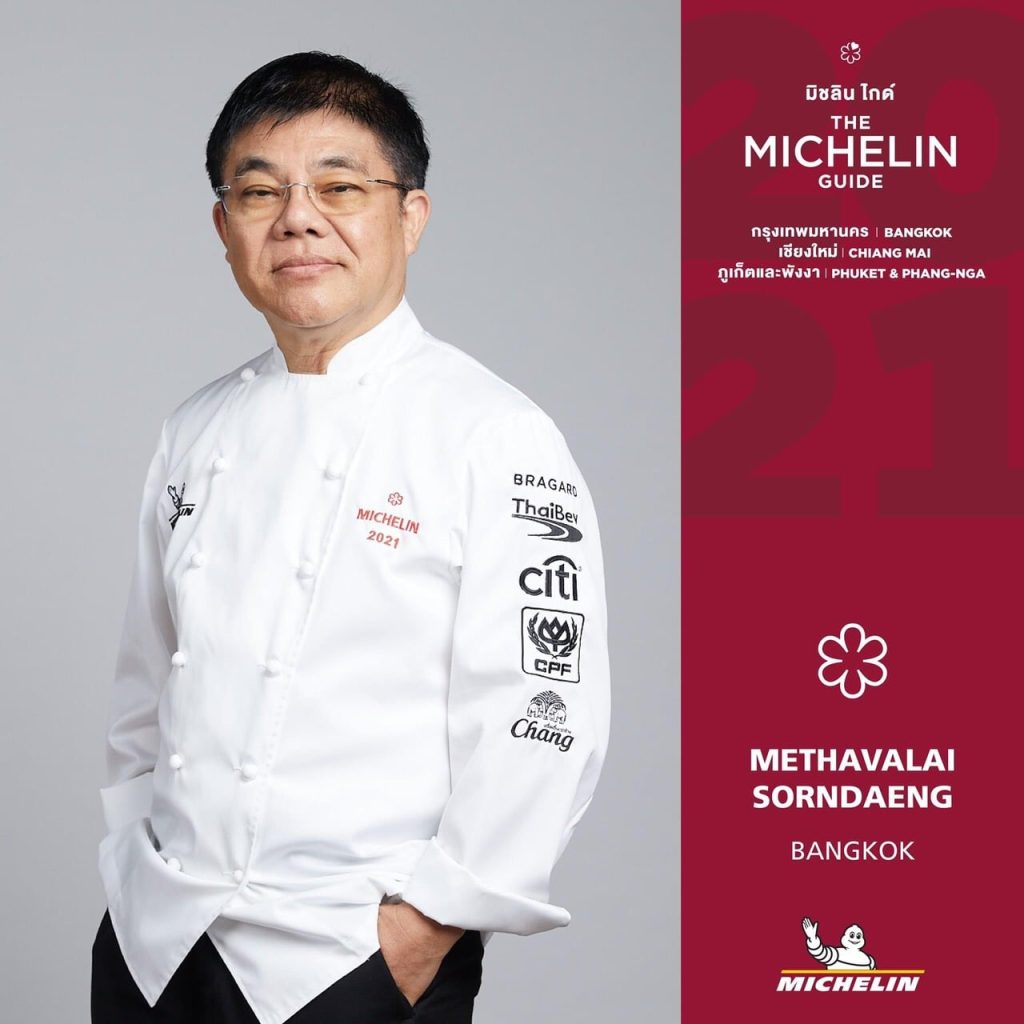 Another famous restaurant is mit ko yuan , kruabsorn as well as Metavalai sorndang. The Metavalai earn Michelin guide with unique meal.

More information of Sao Chiang Cha , famous Bangkok food tour area.
4. Or Tor Kor Market ตลาด อตก
This high-end market offers the freshest produce and seafood, as well as local snacks like coconut pancakes, durian sticky rice, and mango with sticky rice.
The small street once know as the sport equipment shop. The 2.2 kms long streets now has many famous restaurants which including easy meal that you can eat for lunch or dinner such as Kaw mankai (chicken and stream rice) , satay (grilled pork with peanut source), Mama jea o (instant noodle with seafood), and much more.
6. Pratupee are ประตูผี
This area is in the old Bangkok city and has remain old city fort . The most famous Padthai is here which is call Pad Thai tipsamai. 10 years ago, EatWalkTalkTour took customers to dinner after a long walk for historical trail to visit old community. Back then, it is already busy but now it is more busy. However, you can make a reservation, then you can experience the best Pad Thai in town.
Another famous place is Jea Fai. This female lady chef cooks her own famous crab eggs omelets with her heart. People line up for queue for 3-5 hours.
7.Shopping mall and food court experience
Siam Paragon : When the shopping mall was first starting, the CEO of Siam paragon went to many famous small streets of Bangkok. He pursued the famous street food shop owner to set up a branch in Siam paragon food court. That's why Siam Paragon has a lot of good food to sell and so busy during lunch time.  
Recommend Dishes
The first intro is Bame Sawang (egg noodle call Sawang). It is yummy because crab meat and roasted pork. Koaw Kean Bencharong which has various kinds of Thai food is served with steam rice. They provide reasonable price and very yummy taste. Kawmain kai or steam rice and chicken at Rakkafea shop serve soft rice and very nice chicken sauce in Chinese style.
Terminal 21
This shopping center is located at the Asoke intersection. The shopping mall is decorated with main sightseeing around the world such as the Golden Gate Bridge , London bus, Oscar prize and more . Fan of selfie and Photo lover should not miss this place.
The shopping got a free media PR since they provide very low rate meals at the food court. CNN and local media published about successful business strategy. The owner is Mr. Anan Assawapokin, he found out that people who work in lower up to midrange income along the sky train line can only go to MBK for lunch only since their price is reasonable. Therefore, he decided not to charge a rental fee as well as tool and equipment at the food court. The food here is low rate as street food but more comfortable with A/C , located on 5th floor of shopping mall , called Pier 21 .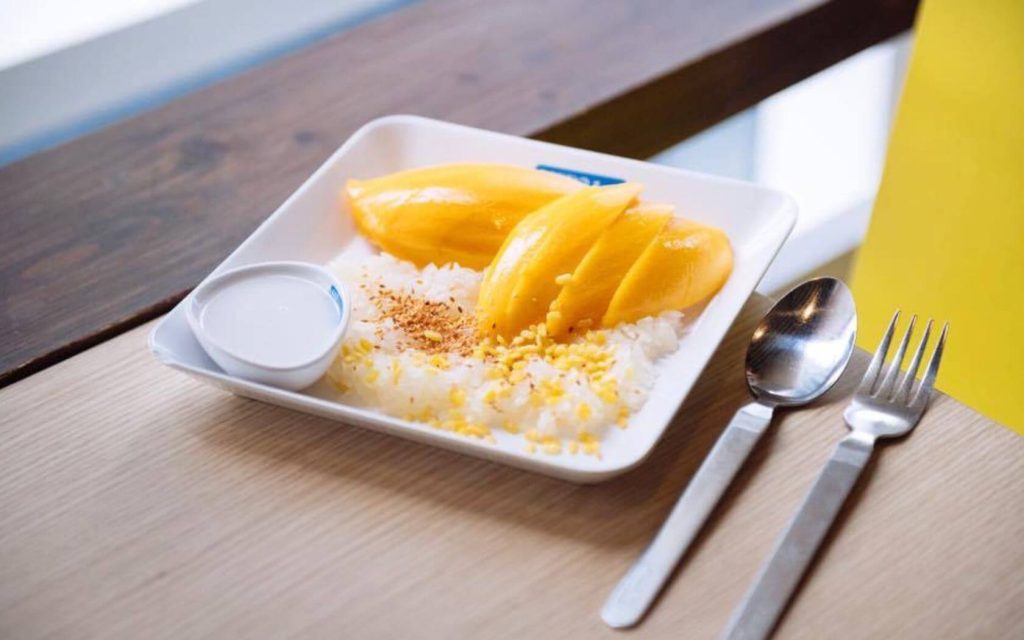 Recommended Dishes
There are many well-known shop selling food here such as Thongchai somtam (papaya salad shop) start price from 50 THB, Kuayteaw tom yam moonum ( tomyam noodle with soft pork and boil egg ) rate at 50 thb, Kuayjab samtom ( the dark soup noodle cook in Chinese style ) , Kauay teaw Kau kai (stir fired thick noodle with chicken ) start at 50 thb, Kuayteaw rua roummit ( small bowl noodle with dark soup ) start at 50 THB and etc. The price of food here is very attractive and we often recommend friends to add this shopping mall to the list of things to do in Bangkok for Bangkok eating tour experience.
Shopping seems to be the only activities here. Those who are looking for unique stuff not from the big brand name, Terminal 21 is a good place and highly recommend.
MBK or Maboon Klong Shopping Mall
MBK and Siam Paragon are located in the same area or intersection. It takes about 5 minutes walk from one to another. Therefore, you could eat at MBK and go to Siam center or Siam Paragon very easy.
MBK is one of the oldest shopping centers of Bangkok. This shopping mall is also well known as air conditioning market, which has a lot of things to buy such as souvenir, cloth ,apparel, phone and accessory. At food court on the 6th floor of the shopping complex, there are loads of food to eat.
The food range price run between 40-60 thb/ dishes. There are many dishes that you may like to taste. The rice and meal shop at Krukoonmea , which sell ala carte food which you could eat warmed cook meal special taste as pork basil and rice or fried rice for instance. Suki Number one serves sukiyaki with Thai style sauce. Kuay Jab Sam Yan offer Chinese herbal noodle with crispy pork. There are also vegetarian meal and rice.
What is the Bangkok famous food?
What is a famous menus that people can experience once visit Thailand. Many people try Thai pad Thai but it is so easy to get Pad Thai any where in the world. There are frozen Pad Thai as well hahaha.
If you visit Thailand and may want to experience meal and street food on your own once you are in Bangkok. You can consider this.
1.Fruit cart , this is a good snack that Thai eat all day. So you can easy to find fruit cart in ever corner. The special thing is they have  spicy dipping. You may find it weird to eat fruit with spicy . But I recommend you to try just for experience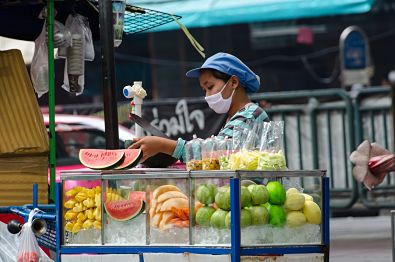 2.Woonsen Pad seeiew. Woonsen is clear noodle. Pad seeiew is menu that you can add any meat and any kind of vegetable on it. This is stir fired noodle with soy source and egg. It is very common for lunch .
3.Coconut ice cream. In fact, my favorite one is menu Ice cream roommit which has green and pink noodle and corn on it. Many shop they also add marinate sticky rice and yam. It is so yummy.
4.Tomyam Noodle ; This is like tomyum a famous spicy soup but there are also noodle on it.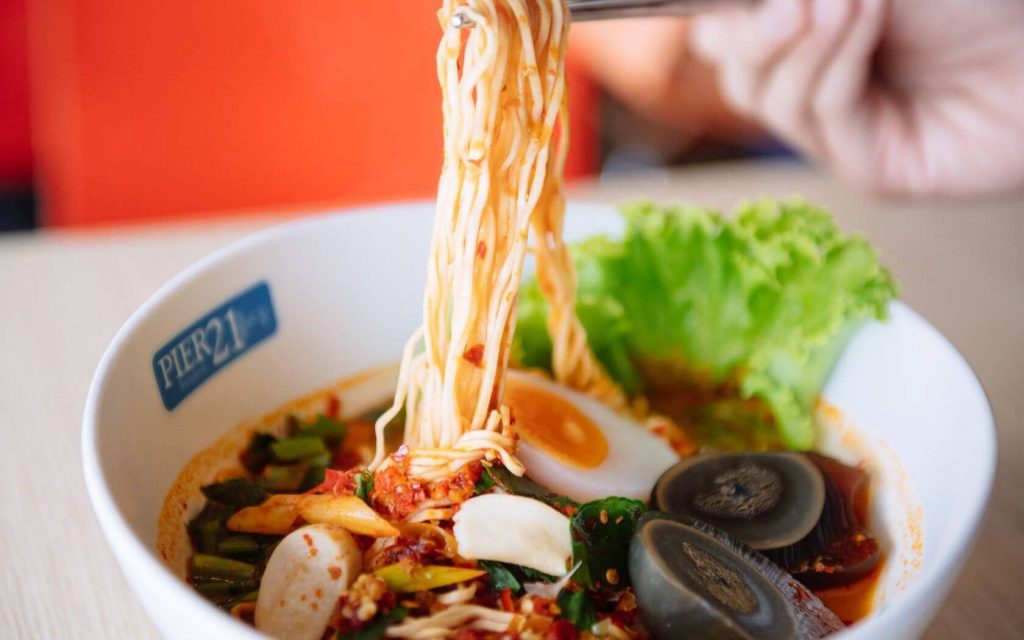 Guideline to select the Bangkok food tour?
In a pass few years, we have seen a number of Bangkok eating tour growing gradually. Many small tour operators offer a food tour for tourist. It is not just happening in Bangkok city, it occurs in many cities around the world. It looks like an international trend new product to serve tourist as well as a new market segment that tour operator can work with. What is this occurrence telling us? It might be people love to eat and want to experience local food that why food tour operation is growing. There is no answer or academic study but as a tour operator we look at this as interesting event and always want to be part in and participate.
Benefit of food tour
To taste local food is a fun thing to do. A visitor could experience exotic food, authentic local food, home cook style, local market and small street vendors. The tour will bring you out of the comfort zone to enjoy food explore outside hotel. Visitors might find new recipe that they like. Perhaps the touch, feel and smell of new ingredient will bring inspiration for their own cooking style. Food presentation idea from other might benefit when you want to create a romantic home cook for your love one.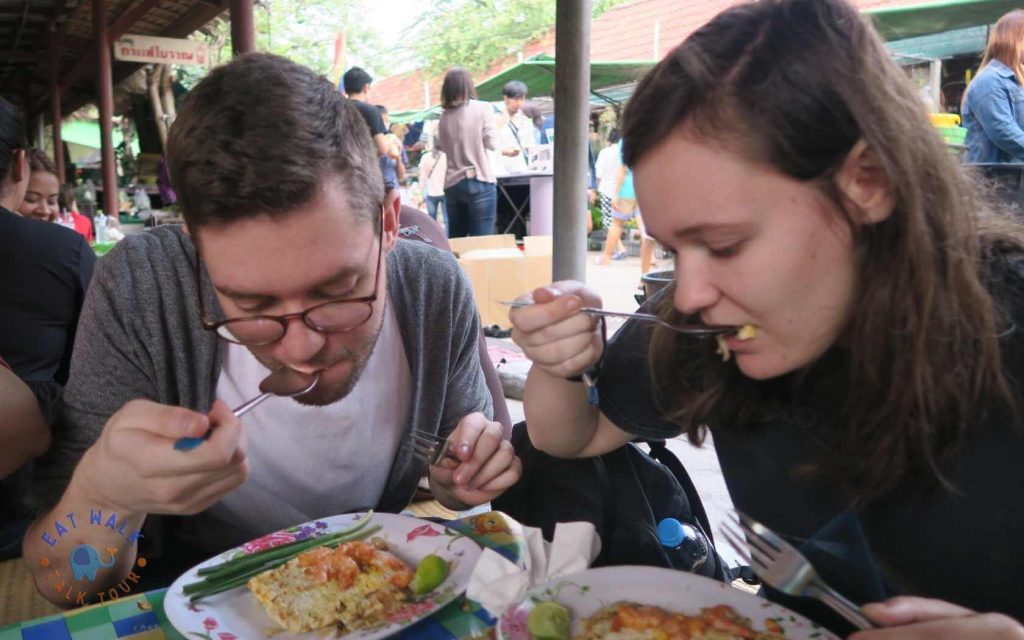 Criteria of select food tour
Budget wise, Mostly Bangkok Food Tours operator charge 30-50 USD / person for join trip. Private tour will range from 50-250 USD/person . There is no Bangkok Food Tours package to operate for free , so check it out whether you want to spend on this.
Various food experience. If you are looking for experience Thai food, you join a Bangkok food tour , which you can have food around 3-6 meals all the trip. If you eat very little, it may have to think twice. Or you can try to come to the trip with empty stomach, so you can get the best out of it.
Planner personality: If you are accustom to Bangkok or did a lot of research before you come to Bangkok. A lot of good articles give good advice on where to go for Good food, which area that you can experience Thai food. Plus, Bangkok is not so difficult to navigate around, you may consider doing yourself. It will be very unique in your style.
Private tour and worry free : If you come with bigger group and do not want to join with other and meanwhile , you can not comfortable to travel around the city, you can also hire a tour guide to escort you around. You just need to tell them in advance what is your expectation . If you already buy private regular tour to main sightseeing such as the Grand Palace , temple or Ayutthaya ancient city, you could give them a note that you would love to experience local food, please add that to the program. I am sure the tour operator will very happy to help and make you satisfy.
Area of adding food experience into your tour.
Floating market near Bangkok
Bangnamphoug floating market , klong lad mayom and Khua chakea floating market
Floating market near Bangkok is at Damnoen Saduak floating market.
 Bangkok Chinatown
Mostly the trip will organized in evening .
Ban tad thong
This evening tour is organize by Bangkok food tour.
Recommend Bangkok food tour itinerary
Bangkok is a food lover's paradise, with a wide variety of street food and local cuisine available throughout the city. Here are some recommendations for a food tour in Bangkok:
1.Start your day at a local market, such as Or Tor Kor Market or Chatuchak Weekend Market, where you can sample fresh fruit, coconut water, and Thai sweets.
2. Next, head to a local restaurant to try traditional Thai dishes like pad thai, green curry, and tom yum soup. Some popular options include Thipsamai Pad Thai, Som Tam Nua, and Jay Fai (long line).
3. After lunch, take a walk around the Old Town area and try some street food, such as moo ping (grilled pork skewers), sai krok Isaan (Northeastern-style sausage), and khao niew mamuang (mango sticky rice).
4. In the evening, head to Chinatown and try some Chinese-Thai fusion dishes, such as crispy pork belly, oyster omelet, and stir-fried noodles. Some popular spots include T&K Seafood and Nai Mong Hoi Thod.
5. Finally, end your food tour with a visit to a dessert shop like Mango Tango or After You Dessert Cafe for some sweet treats like mango sticky rice, bingsu, or chocolate lava cake.
Remember to stay hydrated throughout your food tour by drinking plenty of water and avoiding tap water. And don't forget to bring a sense of adventure and an empty stomach!
More Article