One day tour in Bangkok, what to do ?
If you have one day in Bangkok, what are you going to do to get the best out of your valuable time? If you have never been in Bangkok, there are several options that you can compete your ideal Bangkok one day tour.
You could go to tripadvisor.com, reading guide books, ask your friends, search google, contact some agent and go to tourism site of each destination. It takes time and research to find out what will work well suite your plan.
Bangkok Highlight and Sightseeing
Bangkok is a modern city with its towering skyscrapers, bustling streets, and vibrant nightlife. However, Bangkok still preserves numerous cultural places that allow visitors to experience the rich heritage and traditions of Thailand .If you want to see top landmarks of Bangkok city, you can view from this link. As a tour operator, we would recommend a list of some of the top highlights and sightseeing spots in Bangkok as follow.
The Grand Palace or Wat Prakaew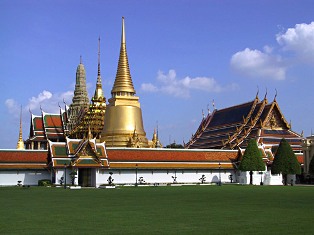 Construction of the temple began in 1783 under the orders of Rama I, the first king of the Chakri dynasty. Explore the opulent Grand Palace complex, home to the sacred Temple of the Emerald Buddha, and admire its stunning architecture and intricate details.
Wat Arun (Temple of Dawn)
Admire the stunning riverside temple known for its distinctive spires and intricate design. Climb to the top for panoramic views of the city. Originally named Wat Makok, it underwent significant renovations during the reign of King Rama II in the early 19th century and was renamed Wat Arun, after the Hindu god Aruna, symbolizing the rising sun.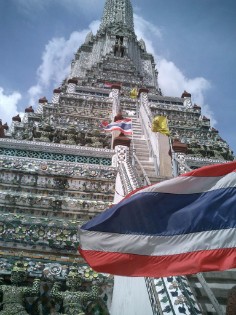 Wat Pho or the Temple of the Reclining Buddha
Wat phohas one of the largest reclining Buddha images in Thailand, measuring approximately 46 meters (151 feet) long and 15 meters (49 feet) high. The statue is covered in gold leaf and depicts the Buddha in a reclining position, entering into nirvana.Wat Pho is also renowned
as the birthplace of traditional Thai massage. Within the temple complex, you'll find a traditional Thai massage school, where visitors can receive authentic Thai massage treatments.
Traimit Temple or Wat Trimit,
Wat trimit is a renowned Buddhist temple located in the Chinatown (Yaowarat) area of Bangkok. Traimit Temple also houses a museum that provides insight into the history and significance of the Golden Buddha statue.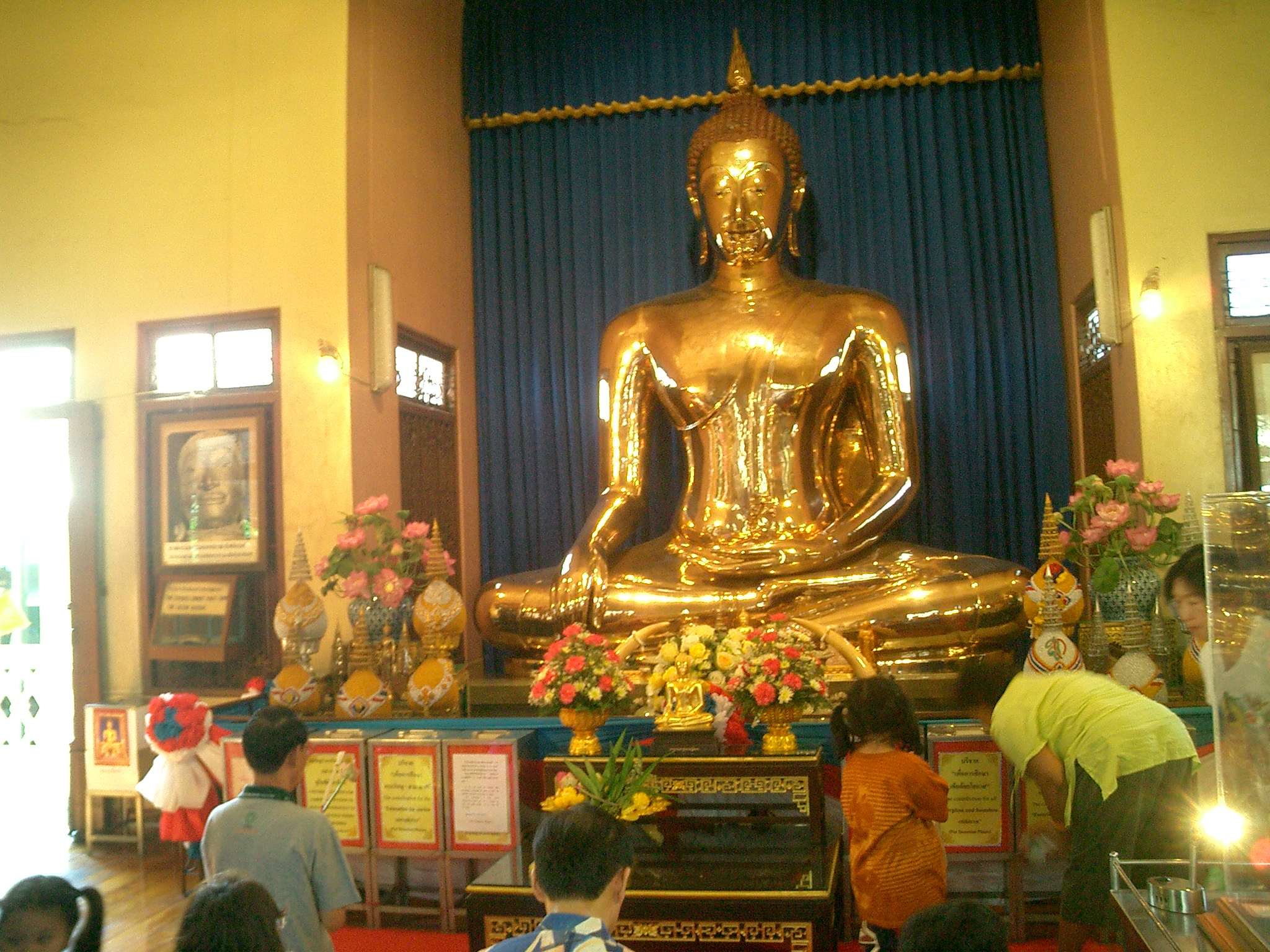 Prayoon Temple or Wat Rau Lek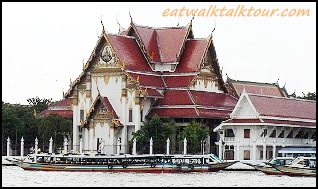 Wat Prayoon is located on the Thonburi side, at the foot of Memorial Bridge (Saphan Phut). Built during King Rama III's reign.
Wat Saket or Golden Mountain Temple
The Golden mountain temple is known as Bangkok's oldest temple. First held during the reign of King Rama V, it coincides with the Loy Krathong Festival and is a carnival, music, shops, restaurants. Fun atmosphere .The highlight of the event will be the wearing of red cloths for the pagoda and the opening of worship of relics until the middle of the night.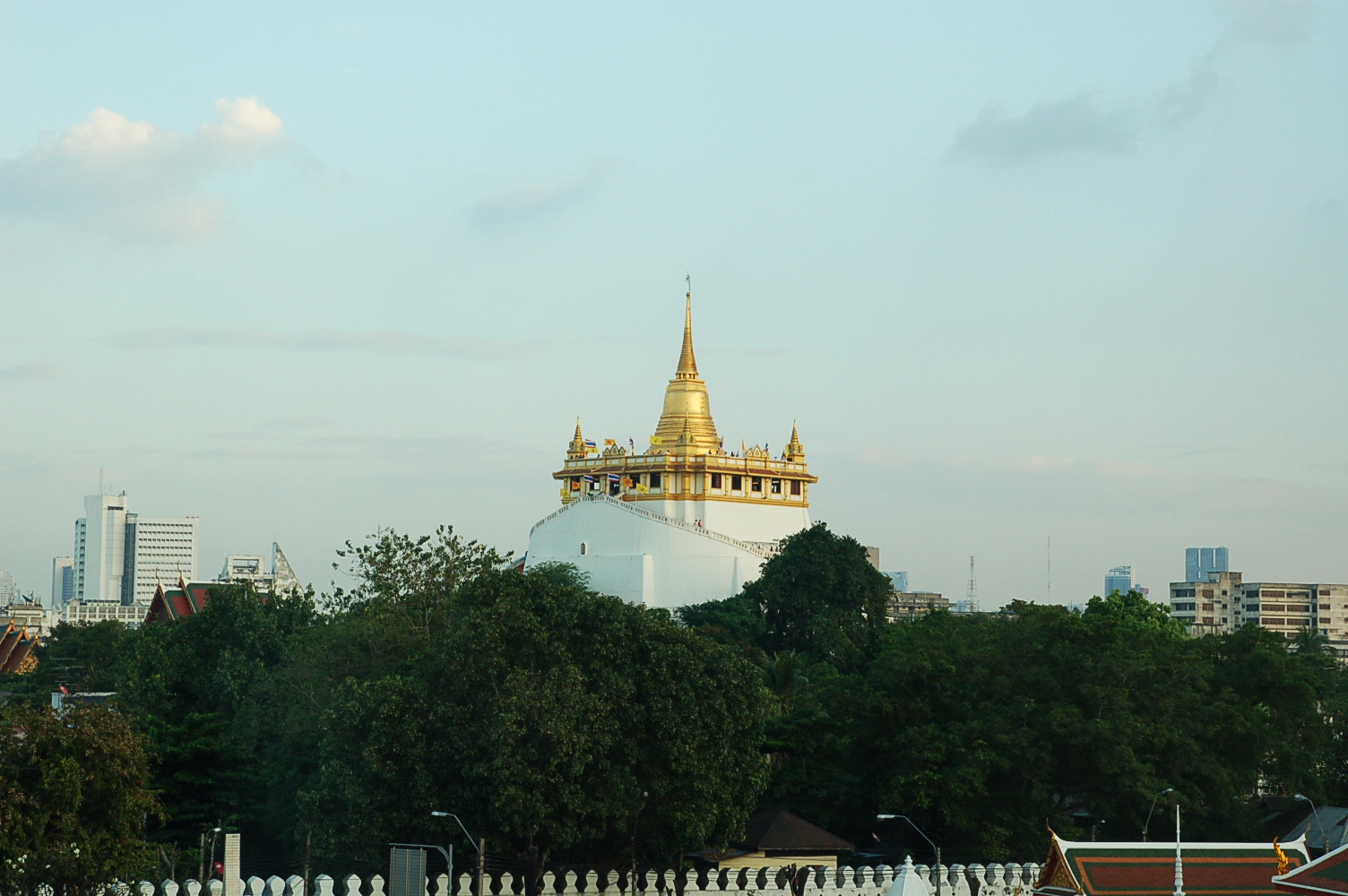 These cultural and highlight places offer a glimpse into the history, art, and traditions of Thailand, allowing visitors to appreciate the country's cultural heritage amidst the modern cityscape of Bangkok. To make your trip more enjoyable, a tour guide can also explain the history and the story of the place you visit.
A Day Shopping and Relaxing
If you like knock off shopping place in nice and cool area, I would recommend shopping malls where you can access by sky train (BTS)or underground train (MRT) such as ;
Thousands of shops are in the shopping mall. It is a great place for everyone shopping time. There are apparel, cloth, custom jewelry, and bags. Additionally, you can enjoy a variety of food at restaurants or food courts inside the malls. After a long walk, you can enjoy foot massage, spa or massage inside of the shopping malls. Please note that shopping malls generally opens at 10.00 a.m. Check for shopping tours.
Walking at Open-Air Local Market
A Bangkok market tour is a fantastic way to explore the city's vibrant markets and experience the local culture. Remember to wear comfortable shoes, stay hydrated, and bring a tote bag or backpack for your purchases. Keep in mind that some markets are only open on specific days or during certain hours, so it's a good idea to check their schedules beforehand. Enjoy the sights, sounds, and flavors of Bangkok's diverse markets on your tour!
Here are some local markets you can choose to visit.
One of the largest and most famous markets in Bangkok, Chatuchak is a haven for shopaholics. It features more than 8,000 stalls offering a wide range of products, including clothing, accessories, home decor, handicrafts, antiques, and much more. The market is divided into sections, making it easier to navigate.
2.Jodd Fairs Night Market 
A new favorite Bangkok night market opened in December 2021. It is often referred to as the new train night market in Bangkok and is the replacement for the closed down Ratchada Train Market. It's quite like the old market with many of the same vendors and stalls having moved over to Jodd Fairs.
3.Srinakarin Train Night Market 
This is also known as Talad Rot Fai Srinakarin, situated in the eastern part of Bangkok, specifically on Srinakarin Road. It is located near Seacon Square Shopping Mall and is easily accessible by taxi or private vehicle. You'll find numerous stalls selling clothing, accessories, shoes, vintage items, antiques, retro collectibles, handmade crafts, and more. It's a great place to hunt for unique and quirky items. There is a vast array of food stalls and vendors offering Thai street food, international cuisine, snacks, desserts, and refreshing beverages. Don't miss the opportunity to try local favorites like grilled skewers, pad Thai, mango sticky rice, and Thai iced tea. It typically operates from late afternoon until late evening, generally starting around 5 or 6 PM.
4.Chang Chui Plane Night Market 
It is situated in the Thonburi district of Bangkok, not far from the famous Khao San Road area. It is an artistic and creative space that combines art, design, fashion, food, and entertainment. The park's centerpiece is an old decommissioned airplane, which adds to its distinctive charm.
It offers a range of boutique shops, art galleries, and creative spaces. You can find unique clothing, accessories, handicrafts, artwork, and design pieces created by local artists and designers. It's an excellent place to discover one-of-a-kind items and support local talent. You can enjoy a variety of cuisines, from Thai street food to international dishes. The market also has a beer garden where you can relax and enjoy a drink.
Bangkok's oldest market. It is situated in the heart of Bangkok's Chinatown, specifically on Sampeng Lane (Soi Wanit 1). It is easily accessible by taxi, tuk-tuk, or the MRT (subway) to Hua Lamphong Station, followed by a short walk.
It is primarily a wholesale market that caters to retailers and traders. It is known for its affordable prices and a wide range of products. While individual shoppers can visit the market, it is best suited for those looking to buy in bulk or business owners sourcing goods.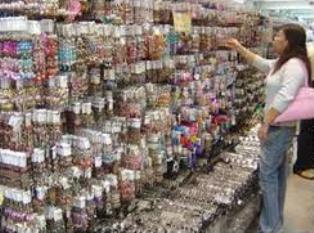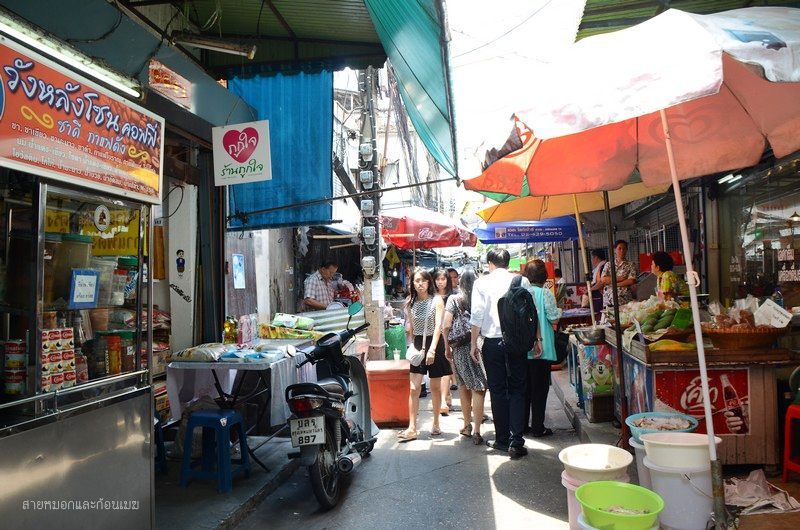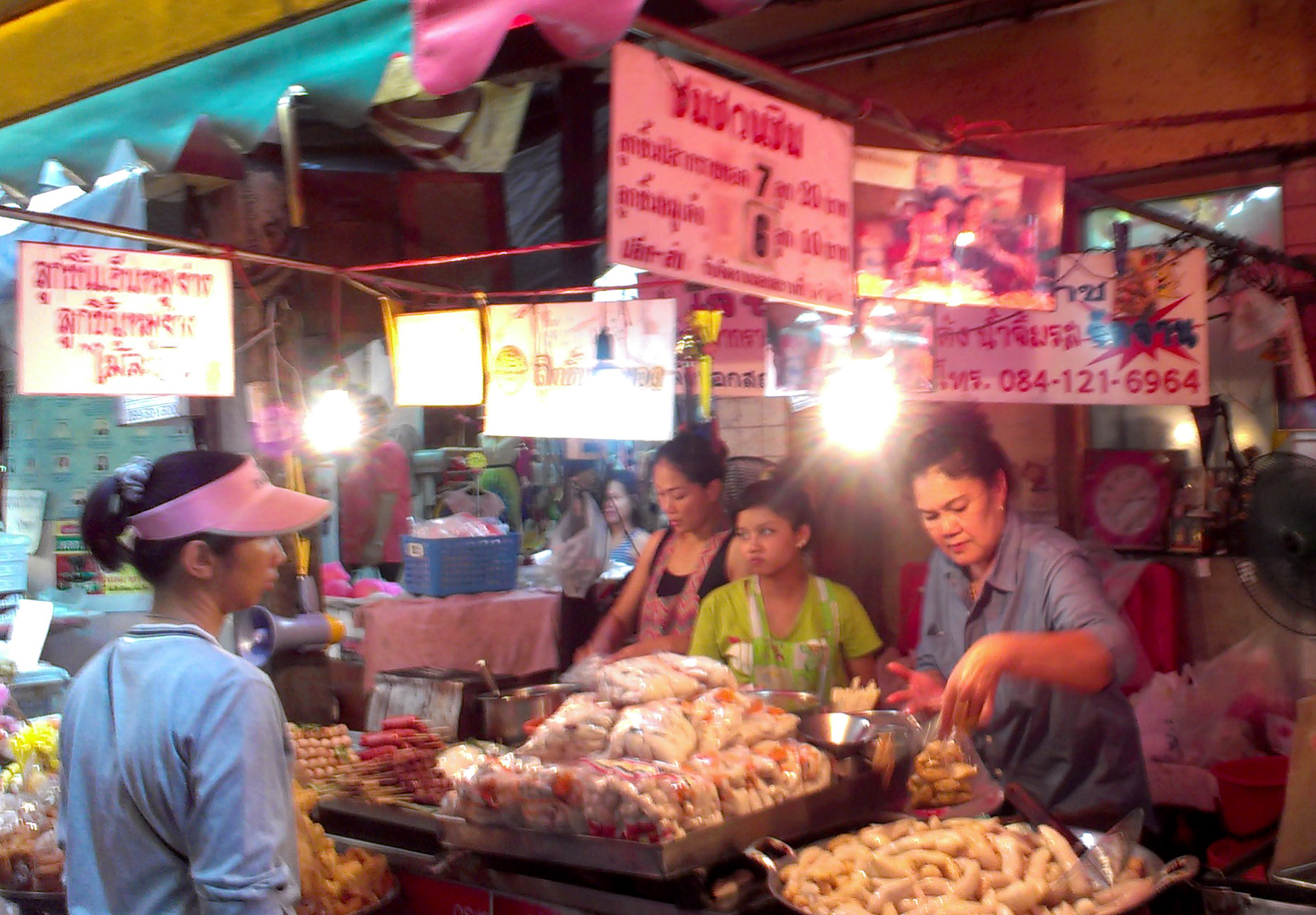 Wang lang market is situated along the Chao Phraya River in the Wang Lang area of Bangkok's Phra Nakhon district. It is easily accessible by boat or taxi. It offers a wide range of products, including fresh produce, clothing, accessories, shoes, home decor, toys, and more. You can find both traditional Thai items and modern fashion at affordable prices. Additionally, the market is well-known for its food stalls and street vendors offering delicious Thai snacks and dishes.
7.Khlong Ong Ang Canal Night Market 
A small night market only opens on Friday, Saturday and Sunday 4 pm – 10 pm. It is located between Chinatown and Little India. It takes about 50 meters on foot from the metro to Sam Yot MRT Station. The market focuses on food and drinks. Since, it is near China town and Little India, you will get to try Indian and Chinese food. It also has small stalls selling different knick-knacks, primarily toys, household things, arts and some clothes.
8.Flower Market or Pak Khlong Talat
It is located in the historic part of Bangkok, near the Chao Phraya River. It is situated on Chakphet Road in the district of Bangkok Noi. The market is easily accessible by taxi or tuk-tuk, and it's also within walking distance from popular tourist areas like Wat Pho and the Grand Palace. The market is famous for its vast array of flowers, both local and imported.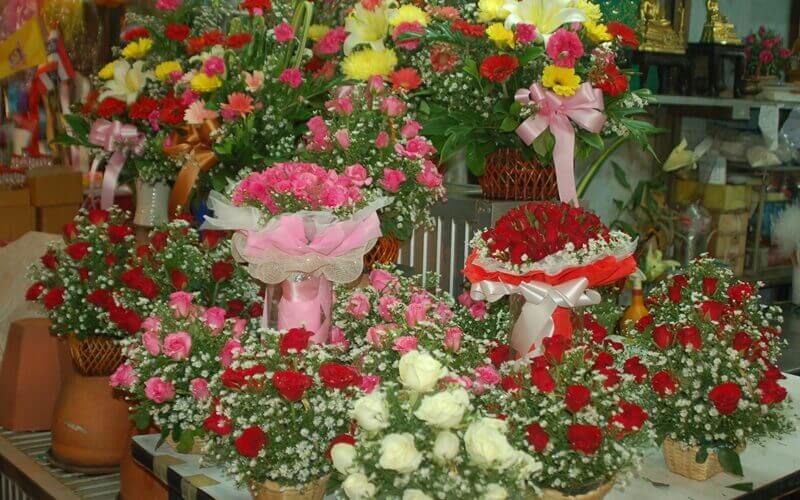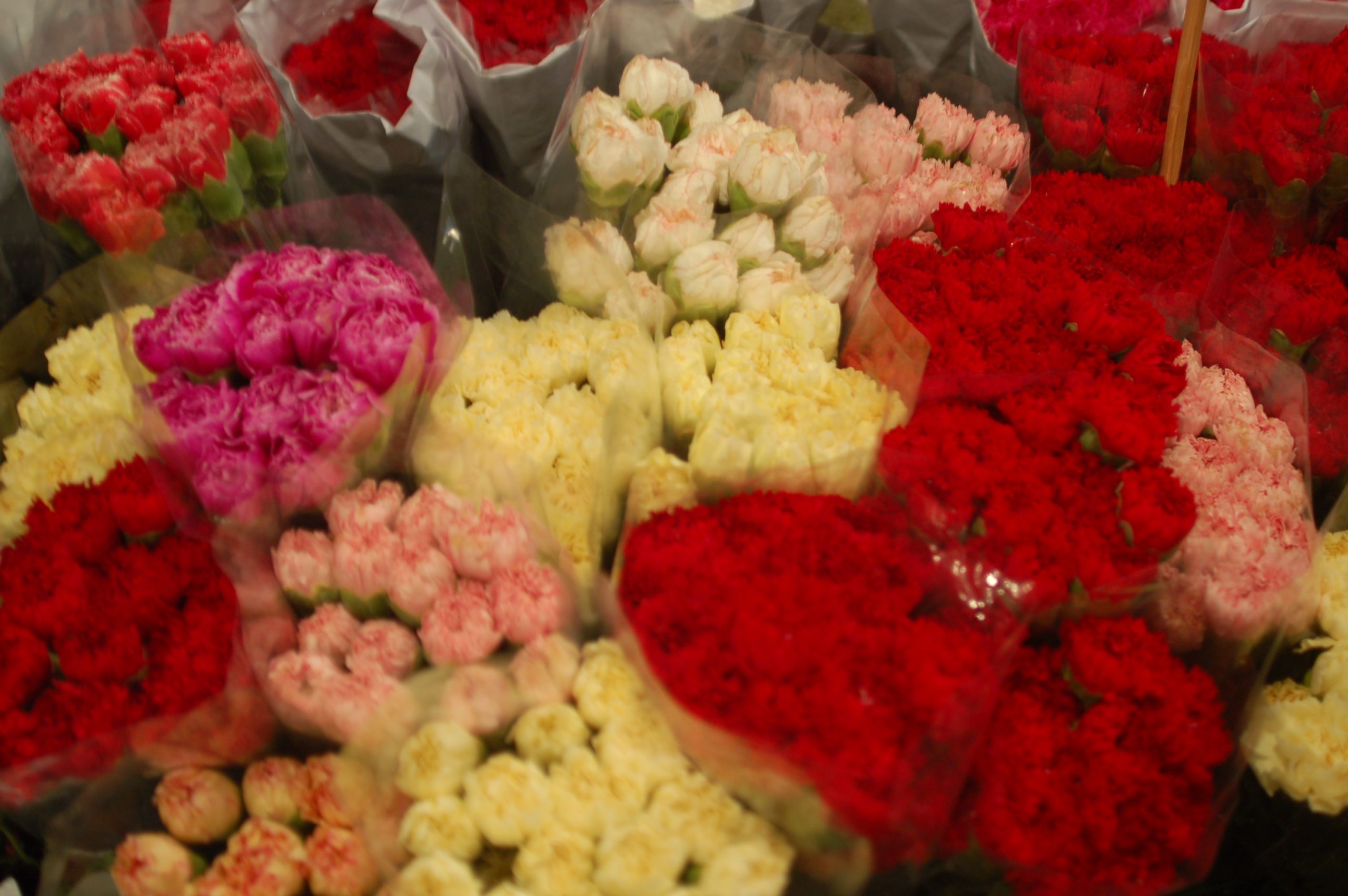 You'll find an incredible assortment of blooms, including roses, orchids, lotus flowers, marigolds, lilies, jasmine, and more. The Flower Market is a hub for wholesale flower distribution in Bangkok, supplying flowers to local florists, events, and temples. Alongside the flower stalls, you'll find numerous  
food vendors and small eateries offering a variety of street food and snacks. You can enjoy local Thai delicacies and refreshments while exploring the market.
9.Khlong Toei Fresh Market 
It is near the Khlong Toei Pier and the Rama IV Road. It is easily accessible by taxi, tuk-tuk, or public transportation. The market specializes in fresh produce, seafood, meat, poultry, and other food products.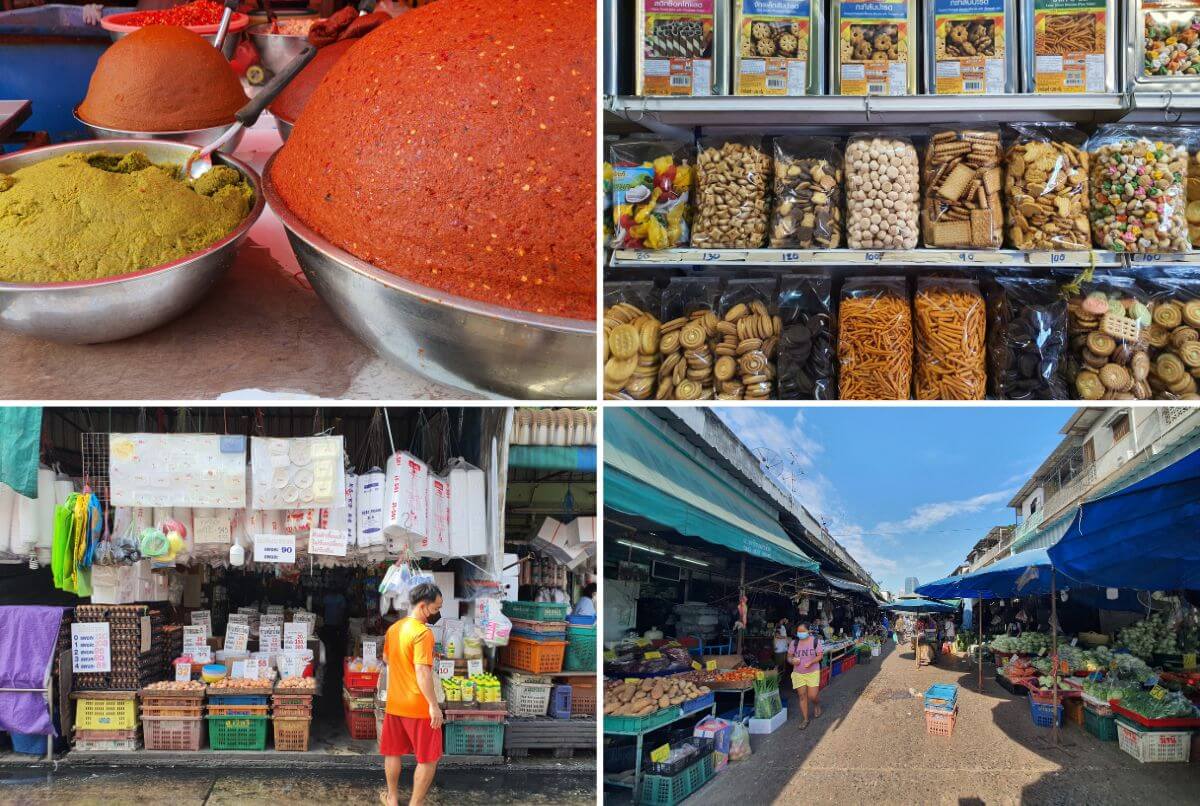 It is a wholesale market that supplies a significant portion of Bangkok's fresh food to restaurants, hotels, and local vendors. While it is primarily a wholesale market, individual shoppers are welcome to visit and purchase smaller quantities of items. In addition to the fresh produce and ingredients, the market is surrounded by various street food stalls and small eateries. You can find a range of delicious Thai dishes and snacks to enjoy while exploring the market.
It is a fascinating place to visit if you want to witness the vibrant local food trade and experience the authentic atmosphere of a traditional Thai market. It's a great opportunity to explore the local food scene, sample fresh produce, and interact with vendors.
10.Bangkok Farmers Market 
The Bangkok Farmers Market takes place at different locations and on different dates throughout the city. It is a mobile market that pops up at various venues, including parks, shopping malls, and community spaces.
Some weekends, they will open at Ekamai Shopping Malls regularly.  The market showcases a wide range of local, organic, and sustainable products. You can find fresh organic fruits and vegetables, artisanal bread and pastries, homemade jams and spreads, locally produced honey, organic eggs, farm-fresh dairy products, natural skincare and beauty products, and much more. The emphasis is on promoting healthy and environmentally friendly options.
Located in the bustling Pratunam district, this market is a paradise for fashion enthusiasts. It is primarily a wholesale clothing market, offering trendy apparel, shoes, and accessories at affordable prices. Pratunam Market is also well-known for its bustling atmosphere and street food stalls.
It is located along the Chao Phraya River and provides a scenic setting for leisurely walks along the promenade. Visitors can enjoy panoramic views of the river and the Bangkok skyline, especially during sunset. The area is well lit, making it a pleasant place for an evening stroll. It is generally open from late afternoon until late evening, making it a popular destination for dining, shopping, and entertainment after sunset.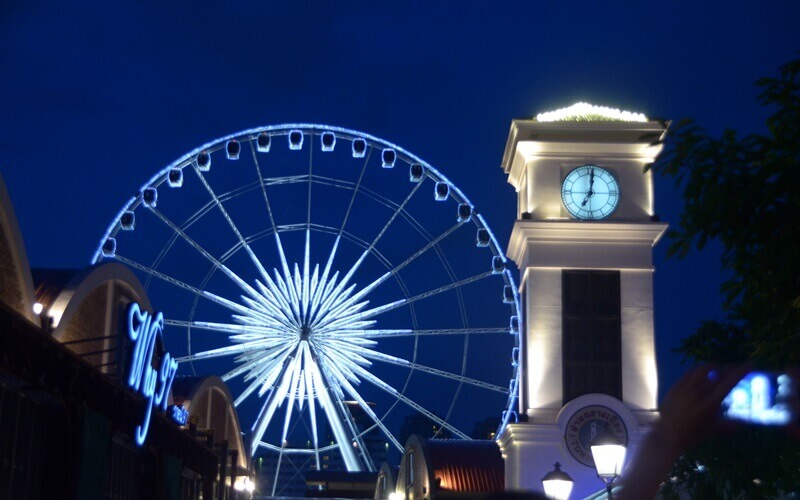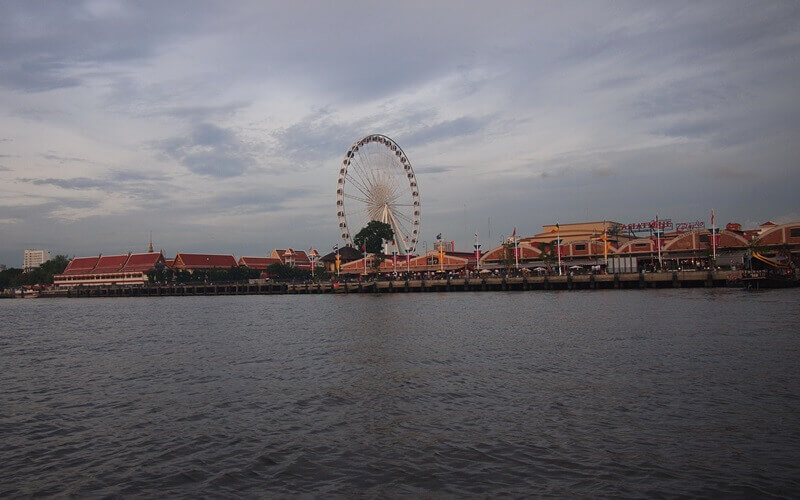 Bangkok One day tour with your Kids
Small kids from 3-11 years, will love Kidzania. It is a place to enhance them to participate in the future careers. Over ninety careers are set up inside that kids can learn and play around. This place is inside the Siam Paragon, you can escort them or leave them there and you can enjoy shopping time.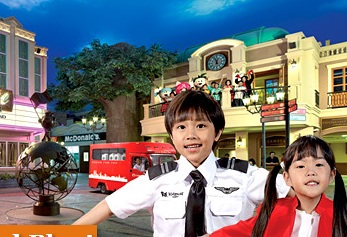 You can go to Science Center for Education or Bangkok Planetarium , a science museum. It has become a gathering place for youth and the general public with 4 exhibition zones ; science zone , underwater zone , natural and environment zone  and energy zone.  It is right at Eakamai BTS exit 2 
There are several ways and places to see and get in touch with the local life of Bangkok culture. Joining a walking tour or food tour is idea for you.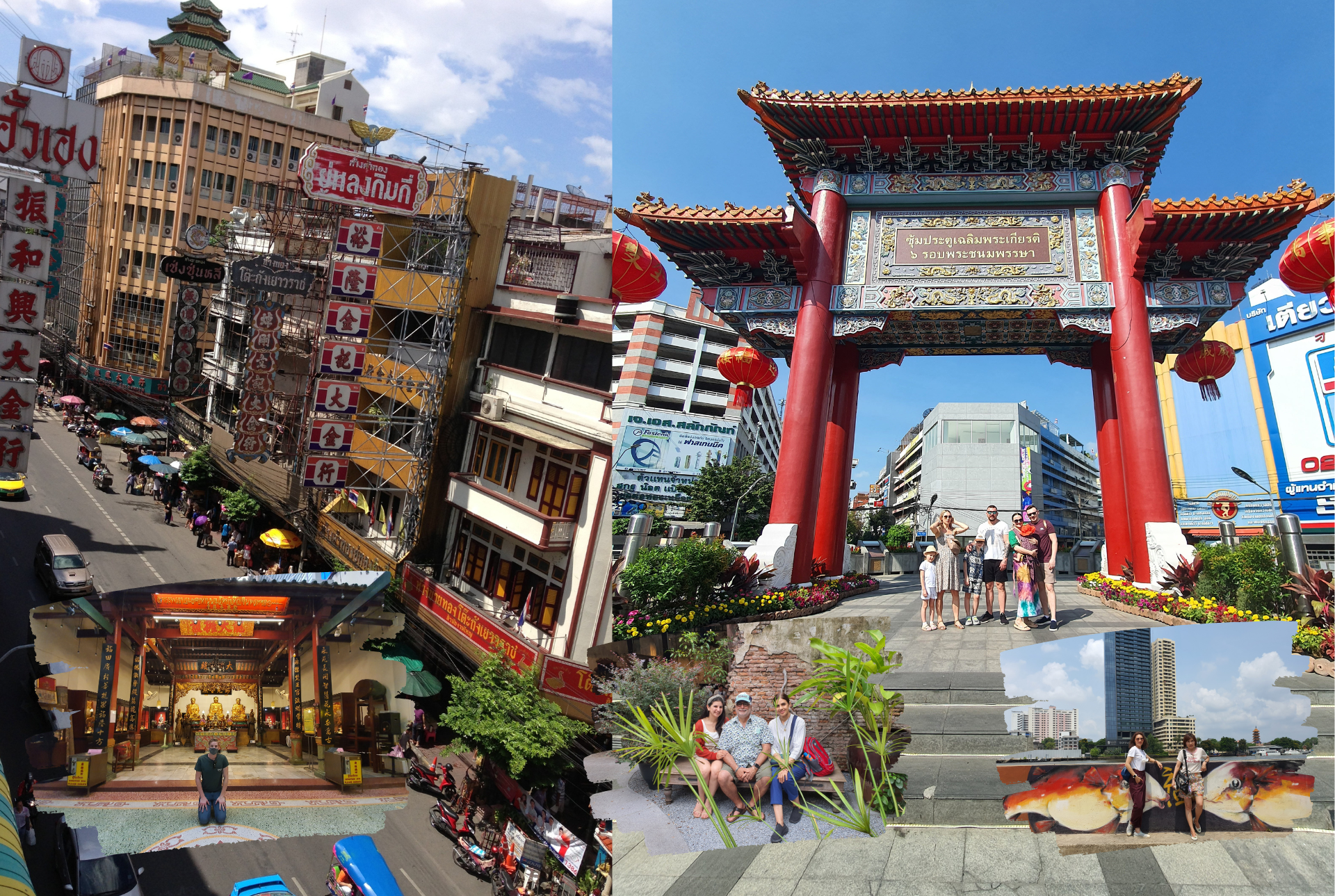 The main reason to visit Chinatown is for eating. There is lots of good food there such as Dim sum noodle or more. Those who love to see busy life and all kinds of food will like to observe the life in here. Visit Chiana town tour during day ,you will get to try local delicious food and associate with local life.
Have you ever see the pure solid gold weigh 5.5 tons? Visit this temple you could see the Golden Buddha Statue weigh 5.5 tons. Doesn't it sound exiting for you? If you hear the story you will love it. I live in Bangkok for over 20 years.  I know this place after I worked in tour business 10 years ago.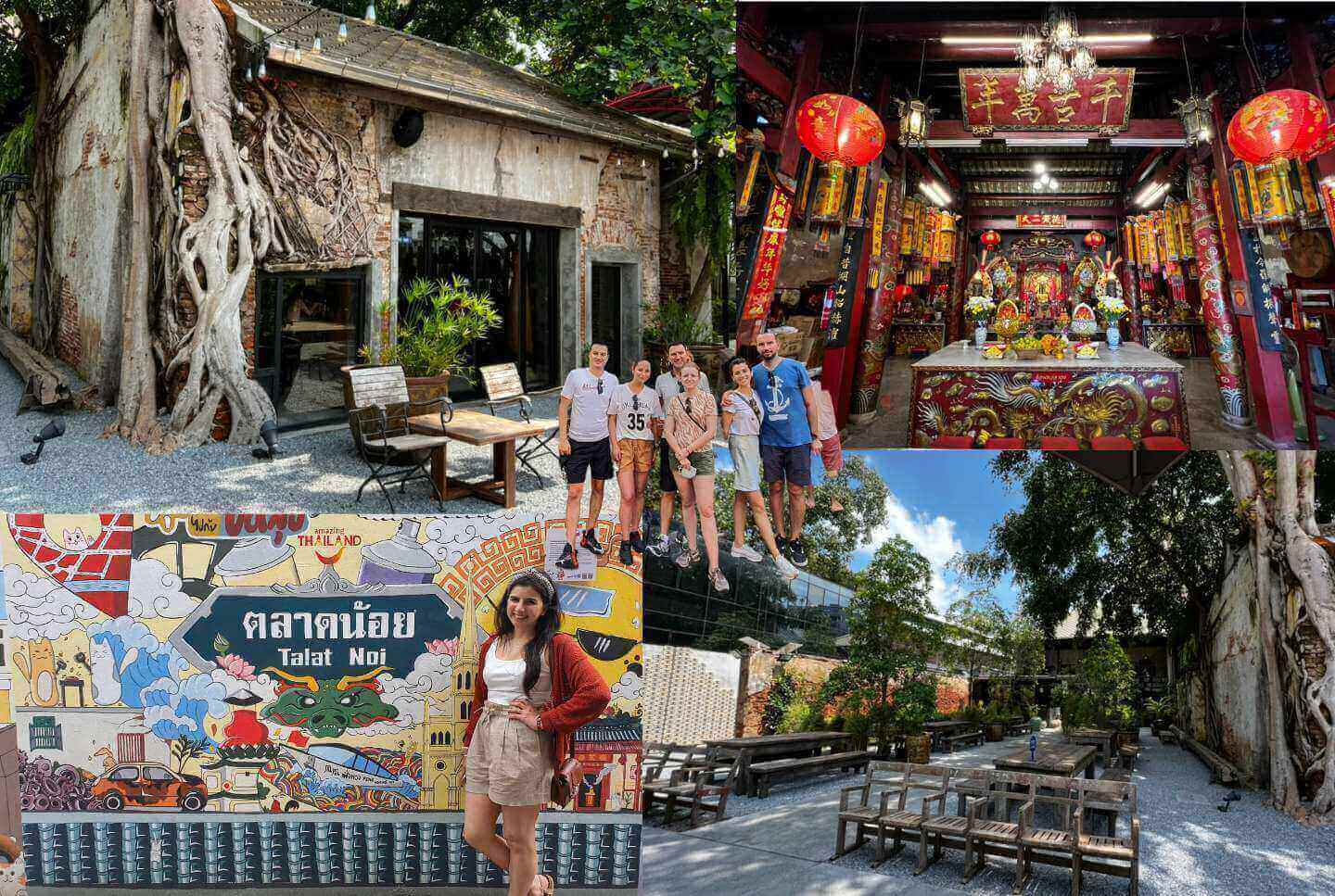 Talad Noi Market  is an old commercial area of the Chinese community on the banksof the Chao Phraya River. You will enjoy walking around with the old atmosphere and cute street art, ranging from Soi Charoenkrung 22 – Charoenkrung 32.  You can take some chic photos. This market is not just about food. But there are also some great photo corners.
 Nang Loeng Market is a community that has existed since the reign of King Rama V and was the first land market in Thailand.  It is the oldest and most famous communities. It is famous for its wide selection of sweet and savory food.
Sunset or evening Canal tour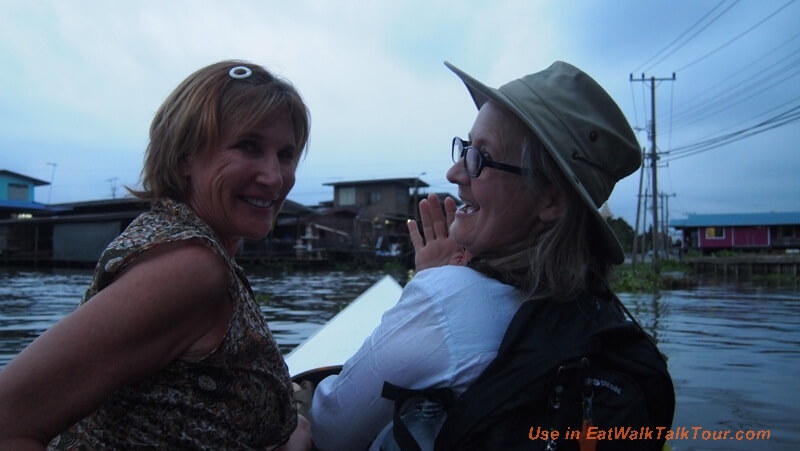 The best way to travel and see Bangkok Canal life is early morning, late evening, or weekend. It is a high possibility to see people along the canal more than during the day. I think this is very important.
Least but not last, I hope you like all places that I recommend. Drop us a note for more updated  information.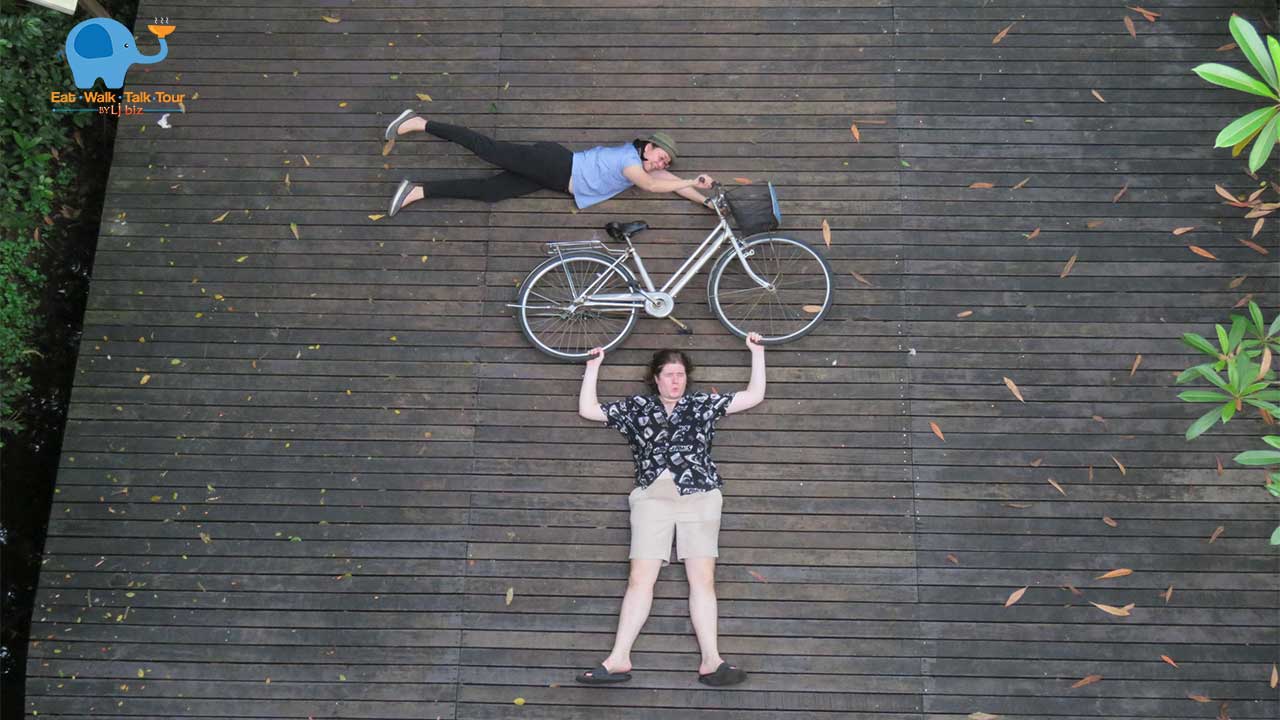 Exploring Bangkok by bike is a fantastic way to experience the city's vibrant streets, cultural landmarks, and hidden gems. A knowledgeable local guide will lead the bike tour, sharing interesting facts, stories, and historical information about the sights you'll visit. Some bike tours may include stops at local food stalls or cafes, allowing you to sample Thai snacks or refreshing drinks along the way. It's an excellent opportunity to try local flavors and keep yourself energized throughout the tour.
Many biking tour operators provide a service for one day tour that you can navigate city within a haft day. Some go to the green area of Bangkok. Some explore the city and canal tour. Here are several places you can check it out. Covankasell.com , Bangkok recreation.com.
After walking around Bangkok sightseeing, you can make your day in Bangkok more relax, slow, easy and get knowledge about more Thailand. Bangkok is home to a variety of museums that cater to different interests, offering insights into the history, art, culture, and heritage of Thailand and beyond. Here are some museums you might be interested into visit ;
Located just outside of central Bangkok, the Erawan Museum features an impressive three-headed elephant structure.
Visit museum Siam, Nitat Rattana Kosin and King Rama VII Museum is a good idea to learn Thai history during a particular period as well.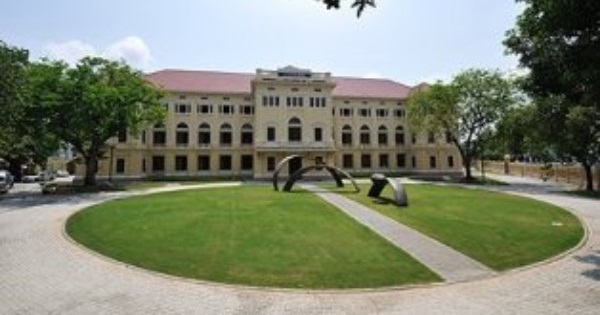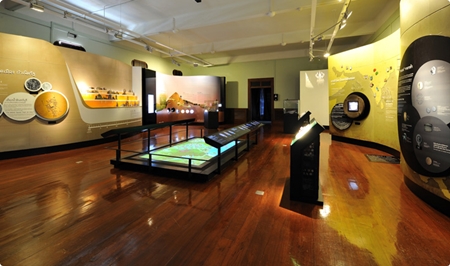 Museum of Contemporary Art (MOCA): MOCA is dedicated to contemporary Thai art and showcases an extensive collection of paintings, sculptures, and installations by Thai artists. The museum provides insights into the development of Thai art from the 20th century to the present day.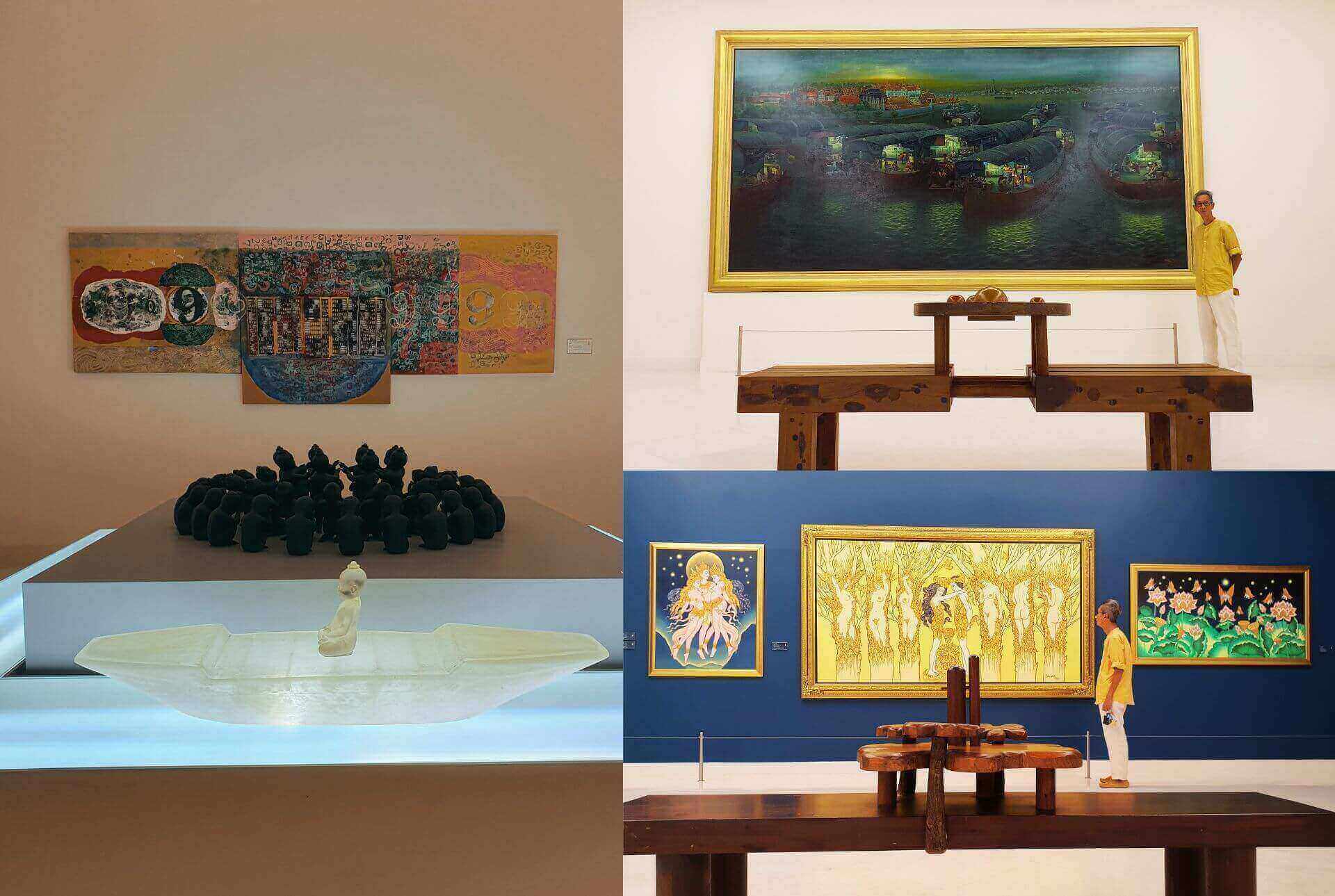 The Jim Thompson Art Center is situated in the same compound as Jim Thompson House Museum. The Art Center organizes exhibitions, conducts educational programs, produces publications and collaborates with local and international cultural institutions.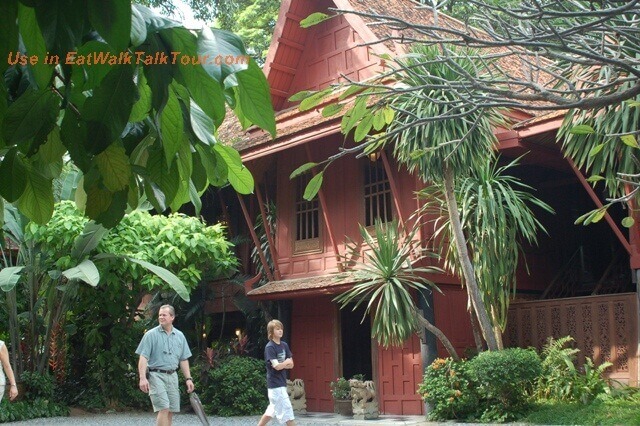 The former palace and royal family member resident in Bangkok city center. The museum has Thai antiques on display, including Ban Chiang pottery which are over 4,000 years old.
Useful tips for visiting Bangkok: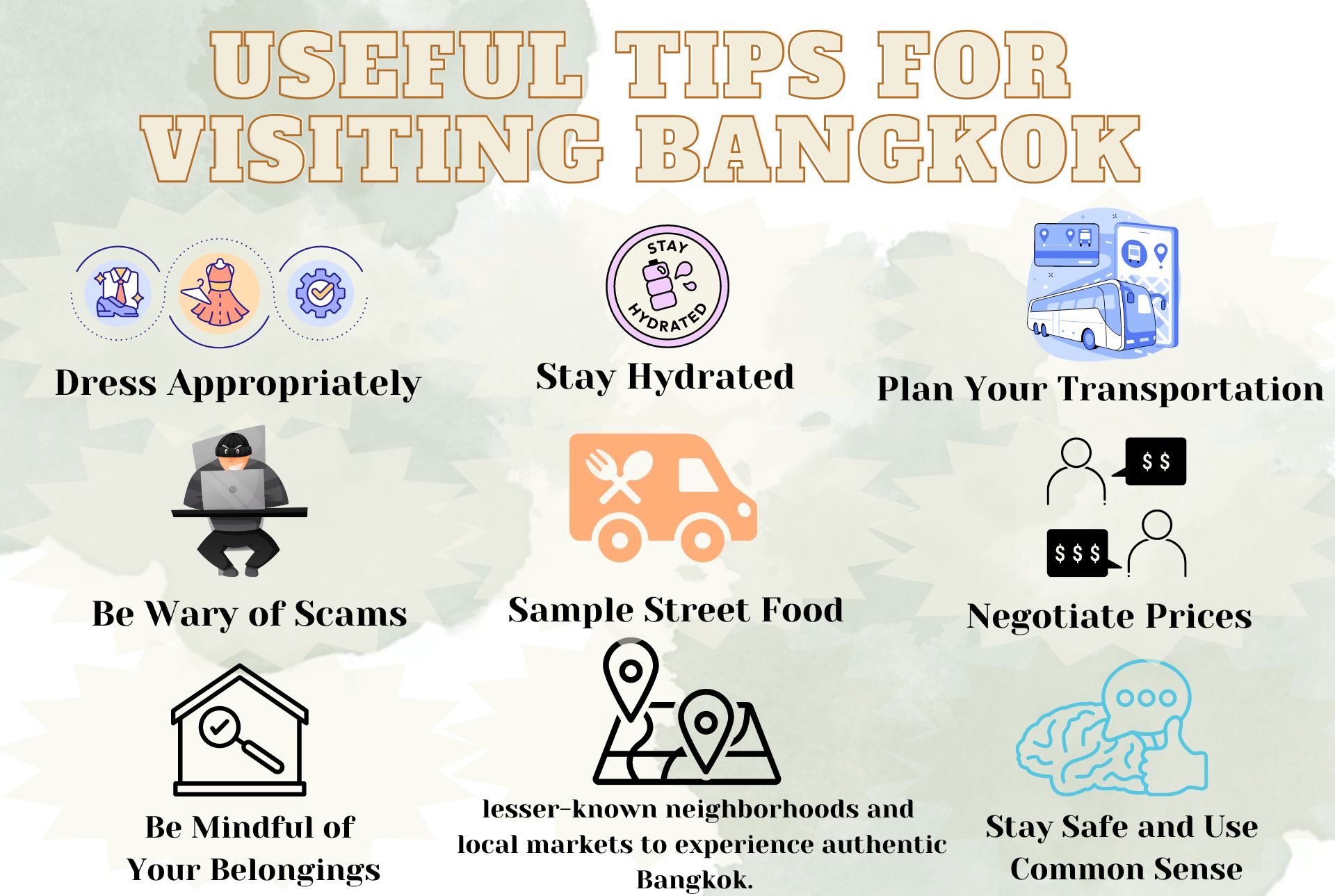 Useful tips for visiting Bangkok:
1.Dress Appropriately:
when visiting temples and religious sites, it's important to dress modestly and cover your shoulders and knees. Additionally, lightweight and breathable clothing is recommended due to Bangkok's hot and humid climate.
2.Stay Hydrated:
Bangkok's weather can be quite hot, so it's essential to stay hydrated. Bring a water bottle with you and drink plenty of fluids throughout the day. You can also enjoy fresh fruit juices and coconut water available at street vendors.
3.Plan Your Transportation:
Bangkok has heavy traffic congestion, especially during peak hours. To avoid getting stuck in traffic, consider utilizing the city's efficient public transportation systems like the BTS Skytrain, MRT subway, and river boats. Tuk-tuks and taxis are also available, but negotiate the fare beforehand.
4.Be Wary of Scams:
Like any popular tourist destination, Bangkok has its share of scams. Be cautious of touts offering overly cheap tours, overly friendly strangers, and situations that seem too good to be true. Use your common sense and research reputable tour operators and services.
5.Sample Street Food:
Bangkok is renowned for its street food culture. Don't miss the opportunity to indulge in delicious local dishes from food stalls and markets. Look for busy stalls with freshly prepared food to ensure quality and hygiene.
6.Negotiate Prices:
When shopping at markets or street vendors, bargaining is expected. Negotiate prices politely and enjoy the process. Remember, it's about reaching a fair price that satisfies both you and the vendor.
7.Be Mindful of Your Belongings:
Bangkok, like any big city, has its share of pickpocketing incidents. Keep a close eye on your belongings, especially in crowded areas and public transportation. Use a money belt or keep your valuables secure to minimize the risk of theft.
8.Try Local Transportation Experiences:
Take a boat ride along the Chao Phraya River or explore the city's canals (khlongs) by longtail boat for a unique perspective of Bangkok. It's a great way to experience the local way of life and see iconic landmarks.
9.lesser-known neighborhoods and local markets to experience authentic Bangkok.
Places like Ari, Thonglor, and Bang Krachao offer a different side of the city.
10.Stay Safe and Use Common Sense:
Bangkok is generally a safe city, but it's always wise to use common sense and take precautions. Avoid walking alone in unfamiliar or dimly lit areas at night, keep your valuables secure, and be aware of your surroundings.
There are so many things to do and visit in Bangkok. This blog is only an idea for to study information about Bangkok. Remember, Bangkok is a vibrant and diverse city with so much to offer. Embrace the local culture, try new experiences, and be open to immersing yourself in the unique charm of the "City of Angels.