The capital and the largest city of Thailand, Bangkok is one of the world's favorite places to visit. Being, a city bustling with a rich heritage culture, the grandeur, and glory the city encompasses make it a perfect gateway to Thai hospitality and warmth for many. Bangkok encompasses endless myriad destination places to be it dazzling temples, modern skyscrapers, grand palaces, ritzy shopping malls, the infamous floating market or colorful Chinatown, each of these intriguing places reigns testimony to the city's cultural heritage with sheer delight that never fails to impress.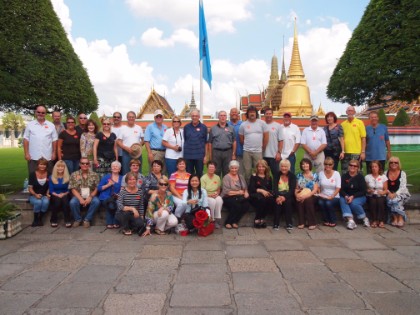 Under the tropical savanna sun and humidity of Bangkok, most people are inclined to travel in the cool comfort of an air-conditioned vehicle from various one point to another, however, by using this trade-off of such mode of travel is that you miss out on what is between the two points. It is only on foot that you can truly discover fascinating gems you can find in Thailand. If you are a tourist, a Bangkok walking adventure is the best option, and with Bangkok Walking Adventures, you can do just that.
Bangkok Walking Adventures is a traveling and tours Group Company with 18 years of Thailand experience of offering tourists the best traveling experience in Bangkok. With experienced English speaking tour guides, giving you the opportunity to travel in small groups as well as offering join in and private tours to the high-end ambiance places in this fascinating city. If you are looking to make your ultimate Bangkok experience come true, with Bangkok Walking Adventure's featured tours, you will get to experience the beguiling charm this city has to offer through their Bangkok walking tour that will depend on your itinerary. How convenient!
So, without further ado, let's get right into some of the grandeur places you will get to visit in this captivating city through the Bangkok Walking Adventures featured tours.
1.The Dragon's belly
Bangkok Walking Adventures
This tour encompasses the experience of the extravaganza China town. Chinatown is a colorful pleasing, exotic and purely chaotic place stacked with market stalls and is probably if not definitely the highest concentrated place with gold shops globally. Don't let the chaotic mess and packed nature of Chinatown stop you from having an unforgettable experience. If your visiting time falls between time for major festivities in the town, like Chinese New Year, and the Vegetarian festival, you are in luck. The spirit and dynamism of celebration in this town will render you utterly speechless. There is no better way to spend your time. Well, maybe on the other tours.

2.River of Kings tour
This Bangkok Walking Adventures tour gives you the opportunity to go for an exciting long tail boat ride on the Chao Phraya River & Waterways. One of the most scenic areas you will ever see. This beautiful riverside reflects the changing day and night scene, you can feed the river creatures as you cruise through the canals and wrap the day up with a Muppet show and so much more.
3.Bangkok's Bucket list
We all have a bucket list don't we? When in Bangkok there is a lot you can do and add to your bucket list. With Bangkok Walking Adventure, you will get to experience Bangkok's most famous Grand Palace and three temples including the Wat Arun (The Temple of Dawn), Wat Traimit: Temple of the Golden Buddha, and Wat Suthat. Also included is a visit to historical sites such as the National Museum, and Wang Na Palace and the Jim Thompson House. If the visit will be your first time, get ready for a life-changing experience.

4.The Ayutthaya's Kingdom of Might and Magic tour
This last tour featured on the Bangkok Walking Adventures is to the world's largest seated Buddha and the ethereal garden it sits on. This is beautiful and captivating one of a kind place to visit.
Bangkok also offers a haven experience for shoppers in its swanky malls, a street food array of junk or healthy pleasures, sweet and savory you'll find them all there, don't miss out on the authentic experience the floating market – Damnoen Saduak and the Chatuchak Weekend Market that can bring any shopaholic to their knees with the diverse sets of merchandise it has to offer.
Additionally, take a walk through Khao San Road, Sow Cowboy and visit the Lumpini Park; simply a green oasis you can escape to amid the chaos and traffic of the city.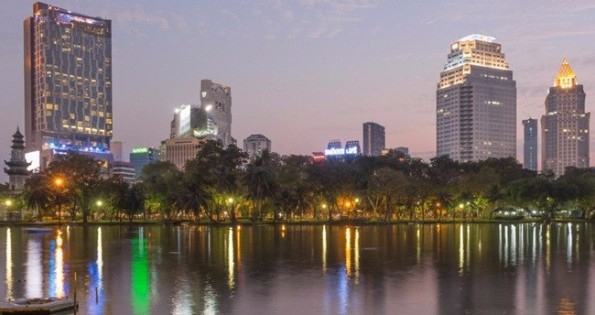 Go ahead and reserve a spot on a tour with Bangkok Walking Adventures, strap on your best walking shoes, and get ready for the best experience of your life, the memories and sights you will see will last you a lifetime.