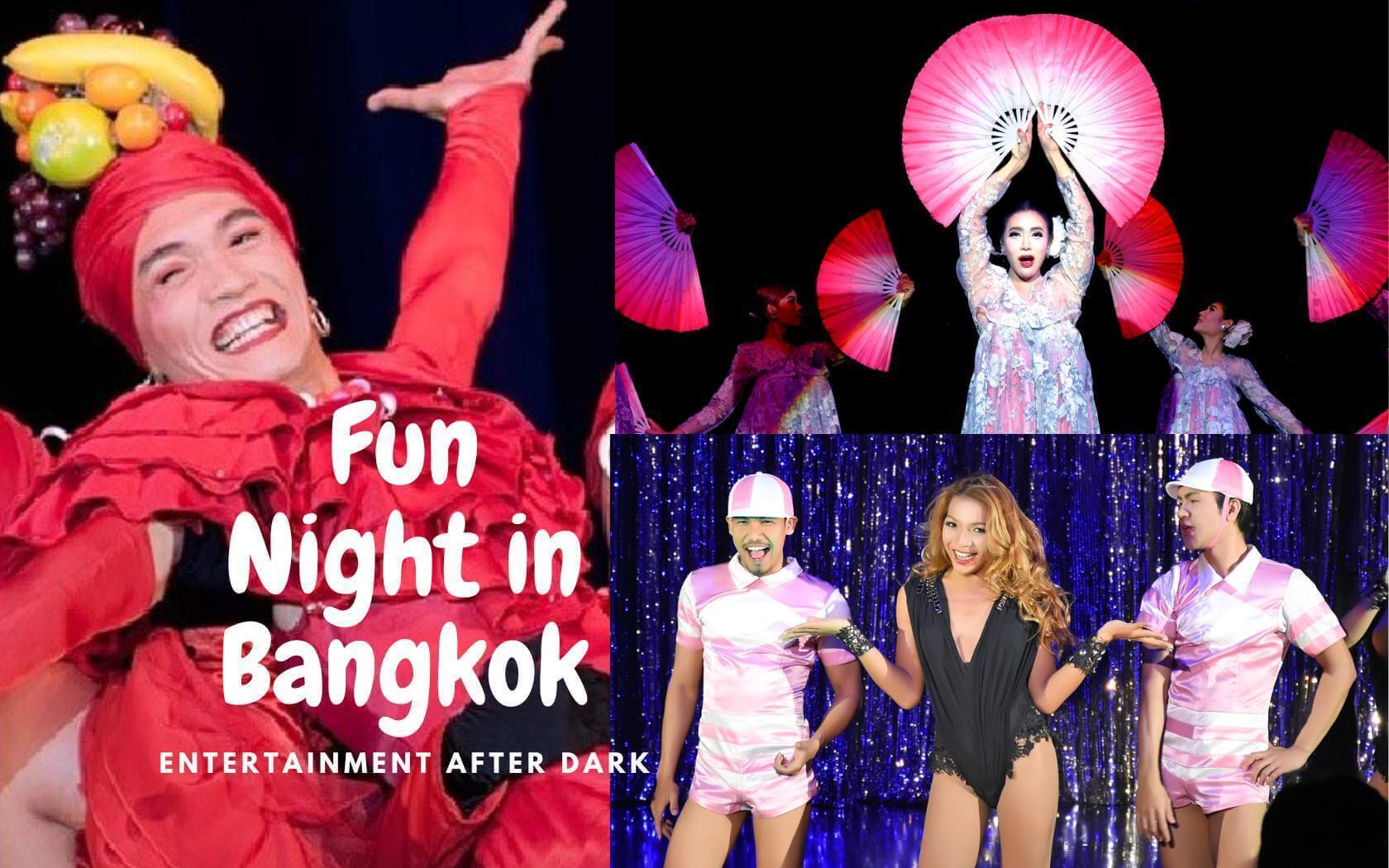 Visitors come to Bangkok could be busy with all activities during the day.
At night, Still have energy ? Are you a night out person ?
Considering join Bangkok Show or some night out places.
… STAY TUNE ….
There are various ways to make your night full of fun.
Let's check what available in Bangkok.
Visit night market, many of them located all over the city
Red light district  … PATPONG …
Bangkok Show which normal tourist go
Fine Dine at luxury restaurant or top roof restaurant … Lot of them operate by 5 star hotel ..
What is the top Bangkok show in town?
Eat Walk Talk Tour would like to introduce some cultural show , Korean cooking show and lady boy show which get very positive feedback. This show theaters located in Bangkok city center.
You could go there by your own or make arrange pick up service. The show starts in the early late evening and end around 09:00 P.M. which is not too late so the next day you can continue to another trip.
 Top Recommend Bangkok Shows in the evening
Lady boy or Transgender Show ; Calypso Cabaret Golden Dome, Mirinn Show
These shows feature a talented cast of transgender performers who deliver energetic and entertaining musical performances. The show combines elements of dance, lip-syncing, comedy, and theatricality to create a captivating and glamorous production. The cabaret show includes a diverse range of acts that may encompass various musical genres, dance styles, and themes
What kind of song cabaret show perform ?
From classic Thai songs and international hits to cultural performances, the show aims to provide an engaging and dynamic experience for the audience.
Those who are looking for fun entertainment could consider visiting lady boy show. Talking about Bangkok show, without talking about lady boy show. It could not be complete.
So what are cabaret operator ?
Calypso Cabaret, Golden Dome , Mirinn Show and the Stanger bar
This is a lip syncing entertainer. They come with international song , colorful customs and various mood and tone. It is just a silly, funny and hilarious show that audience will enjoy. All female alike performers are transvestites. You may not notice that those girls are transvestites when they are not on stage.
Calypso cabaret Bangkok show
The oldest and most famous show is so called Calypso Cabaret show.
Golden dome and Play house are also popular for tourist in different market. Market means tourist market. Such as Chinese tourist normally go to Golden Dome for instance.
Many times, the show offers dinner and show packages that allow visitors to enjoy a complete evening of entertainment. These packages often include a delicious meal before or after the show. You can check with those operators for time and details to suit your time.
Some said… I do not feel like a tourist or go where normally tourist go.
The answer is yes. There are other places that may not like standard show as the show above.These are the stranger Bar , White rabit house, D J Station, Soi 8 Red Beat, Telephone Pub , Castro Bar, Long Beach, G Star Pub, Ick Pub .
Stay tune, we will find more info and review for you later.
Compact LGBT hangout offering creative cocktails & nightly drag shows in a lively atmosphere. It is better to get the best seat to enjoy house of drag queens which offer party and drags show.
Enjoy mainstream pop chart and get spin from DJ nightly.
 Drinks: Entry is free and drinks are very reasonably priced. The Stranger Bar Bangkok offers a daily 100 THB (3 USD) cocktail promotion plus a daily Happy Hour till 9 pm.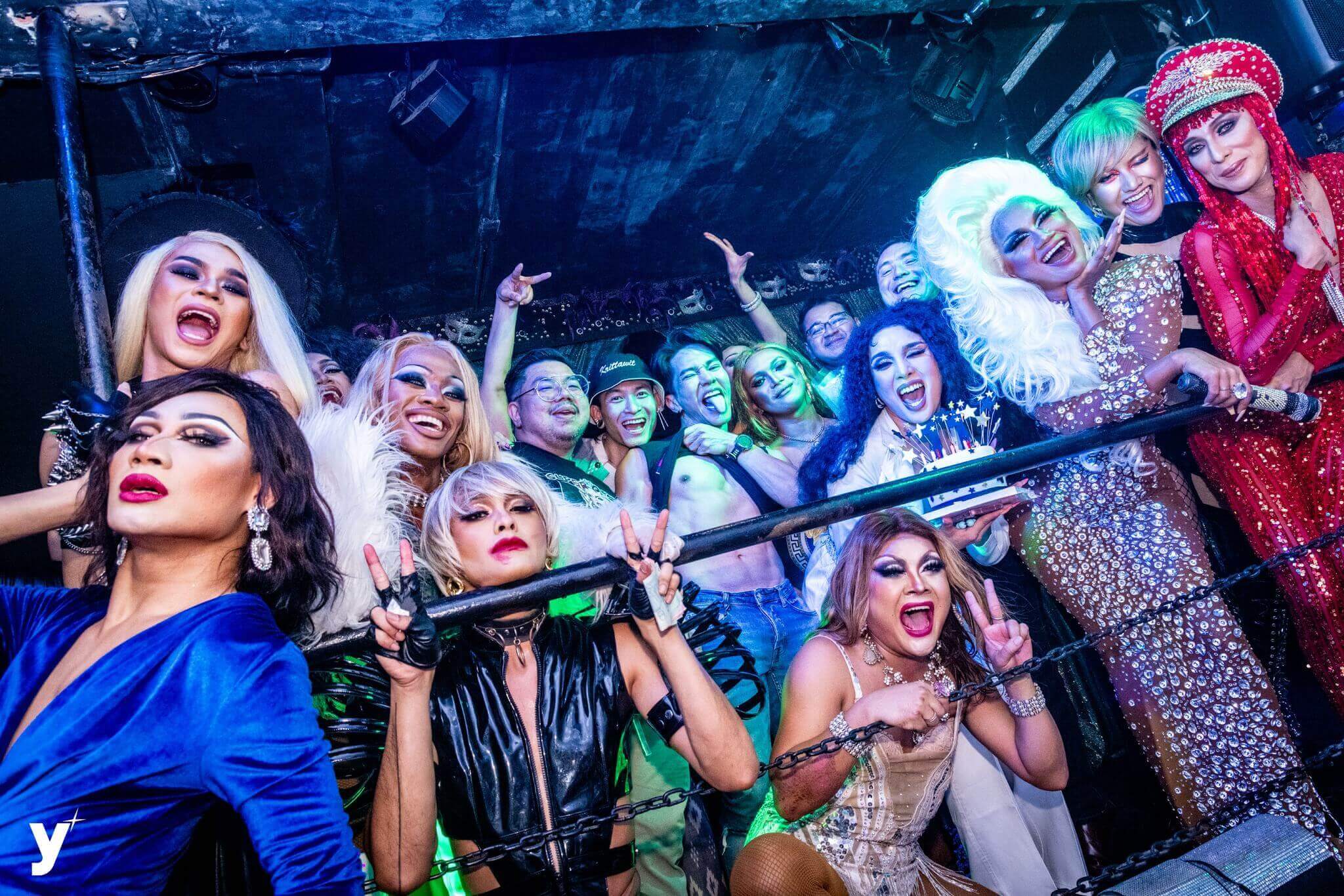 The theater was built during the reign of King Rama VI (King Vajiravudh) and was officially opened on 2 March 1933.
Its construction was part of the king's efforts to preserve and promote Thai culture and arts. The name
"Chalermkrung"
translates to
"prosperous city,"
which was the original name of Bangkok when it was established in the late 18th century.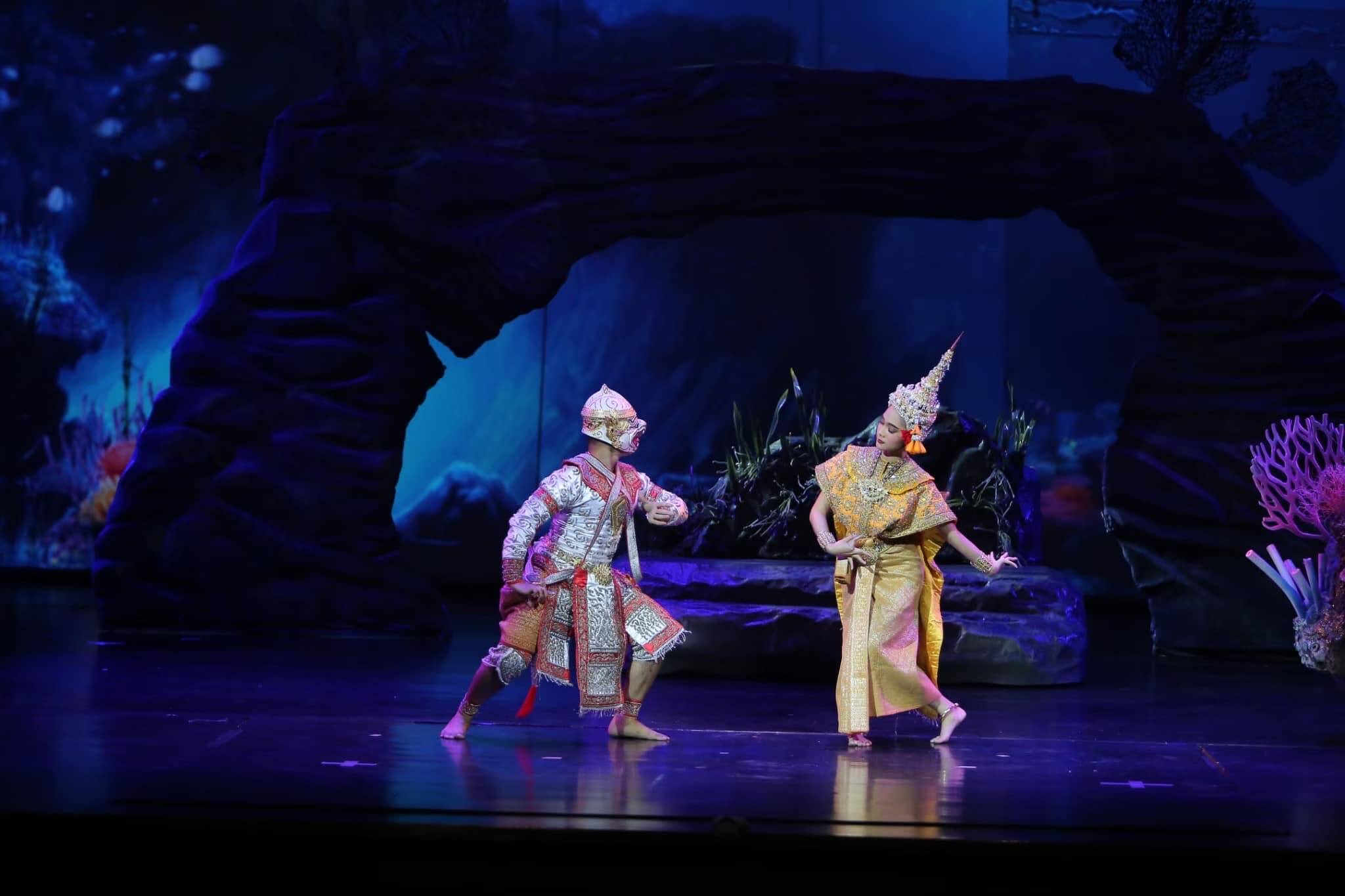 The design of the Sala Chalermkrung Royal Theatre reflects a mix of Western and Thai architectural styles, combining elements of Art Deco and traditional Thai architecture. The theater's facade features intricate carvings and decorations, giving it a distinct and elegant appearance.
What kind of show perform at Sala Chalermkrung?
Over the years, the Sala Chalermkrung Royal Theatre has been a significant venue for various cultural performances, including traditional Thai dance, classical music, puppetry, and theatrical shows. It has been a platform for both established and emerging artists to showcase their talents and preserve Thailand's rich cultural heritage.
The theater's performances often depict stories from Thai folklore, mythology, and history. Visitors to the theater can experience the beauty and grace of Thai traditional arts and witness the captivating performances that have been cherished by generations.
If you have the opportunity to visit Bangkok, the Sala Chalermkrung Royal Theatre is definitely worth a visit, especially if you are interested in experiencing the rich cultural traditions of Thailand.
Muay Thai Rajadamnern Boxing Stadium
The Rajadamnern Boxing Stadium, also known as Rajadamnern Stadium, is a historic and renowned venue for Muay Thai, the traditional martial art of Thailand. Located in the heart of Bangkok, it is one of the two main stadiums in the city dedicated to hosting authentic Muay Thai competitions, the other being the Lumpinee Boxing Stadium.
Rajadamnern Stadium was established in 1945 during the reign of King Rama VII, making it one of the oldest and most prestigious Muay Thai arenas in the country. The stadium has a capacity of several thousand spectators, and its unique circular design provides an excellent view of the action from any seat in the house.
At Rajadamnern Stadium, you can experience the excitement of watching skilled fighters from various gyms and regions of Thailand compete in thrilling matches. The fighters showcase their skills, techniques, and determination, creating an electrifying atmosphere for spectators.
Matches at Rajadamnern Stadium are organized into different weight divisions, and fighters can earn prestigious championship belts by winning consistently and achieving higher rankings in their respective weight classes.
The stadium attracts local fans as well as tourists who want to witness an authentic Muay Thai experience in a traditional setting. The fights are accompanied by traditional Thai music and a vibrant atmosphere as fans cheer on their favorite fighters.
It's important to note that the stadium operates on specific fight nights, so if you're planning to attend a Muay Thai event at Rajadamnern Stadium, it's best to check the schedule in advance. The matches usually take place on Mondays, Wednesdays, Thursdays, and Sundays, starting in the late afternoon or early evening.
The Comedy House Bangkok
Hilarious Stand-up Comedy shows every Tuesday and Wednesday – 3 Shows each evening – 7pm, 9pm and our late night 11pm show! World-class, award-winning comedians bring laughter from across the globe to an international audience right on Khaosan Road! This is a must see if you are visiting Bangkok and looking for something fun to do at night. Shows are in English and approximately 1hr30min.
Comedy comes in many forms, catering to a wide range of tastes and preferences. Whether it's stand-up, sitcoms, sketch shows, or improv, there's likely a type of comedy that resonates with different individuals. Comedy shows are good because they bring joy, laughter, stress relief, social connections, and various health benefits. They also offer a platform for creativity, commentary, and cultural reflection, making them a valuable and enjoyable form of entertainment.
Elephant show and Crocodile Zoo at Sampran
The "Sampran Elephant Ground and Zoo," also known as the "Sampran Riverside," is a cultural and eco-tourism attraction located in Nakhon Pathom, Thailand. It is situated about an hour's drive from Bangkok and has been a popular destination for both local and international tourists.
Elephant show at Sampran
The elephant show at Sampran is one of the main draws for visitors. It provides an opportunity to witness elephants engaging in various activities, such as playing musical instruments, painting, and demonstrating their strength and agility. The show also emphasizes the historical and cultural significance of elephants in Thai society.
Safari World
"Safari World" is a popular tourist attraction in Bangkok, Thailand, that offers visitors the opportunity to observe a variety of animals in naturalistic settings. It is a vast complex that offers visitors the opportunity to experience a combination of a safari park and a marine park, providing a diverse range of animal encounters, shows, and entertainment.
Safari Park section provides a drive-through experience where visitors can observe animals in habitats designed to resemble their natural environments. Some of the animals you might see include lions, tigers, giraffes, zebras, rhinoceroses, and more. It's like going on a wildlife safari within the city.
The Marine Park features a variety of animal shows, live performances, and interactive experiences. While the details of the shows may vary, some of the typical shows and attractions include: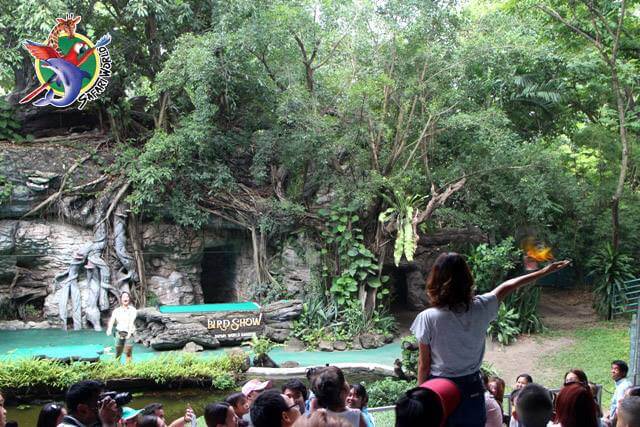 Orangutan Boxing Show: Orangutans showcase their agility and intelligence in a playful "boxing" performance.
Dolphin Show: Dolphins demonstrate their skills in a choreographed show that includes jumps, flips, and other behaviors.
Sea Lion Show: Sea lions entertain the audience with their playful antics and trained behaviors.
Bird Show: Colorful and intelligent birds showcase their abilities in a lively and engaging performance.
Spy War Show: A high-energy action show featuring stunt performances, special effects, and thrilling scenarios.
Jungle Walk: A walking area where you can see various animals up close, including primates, reptiles, and exotic birds.
Feeding Zones: There are designated areas where you can purchase food to feed certain animals under the supervision of park staff.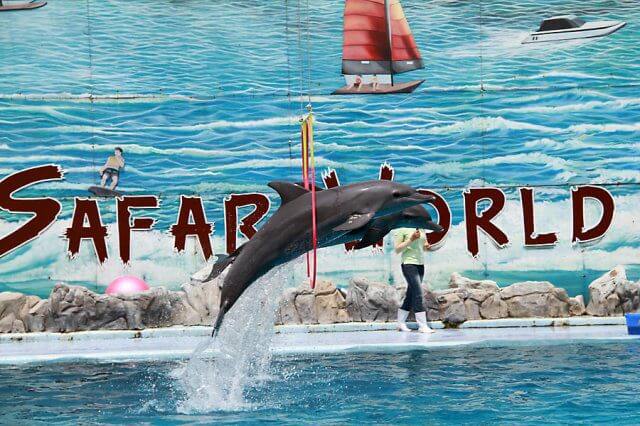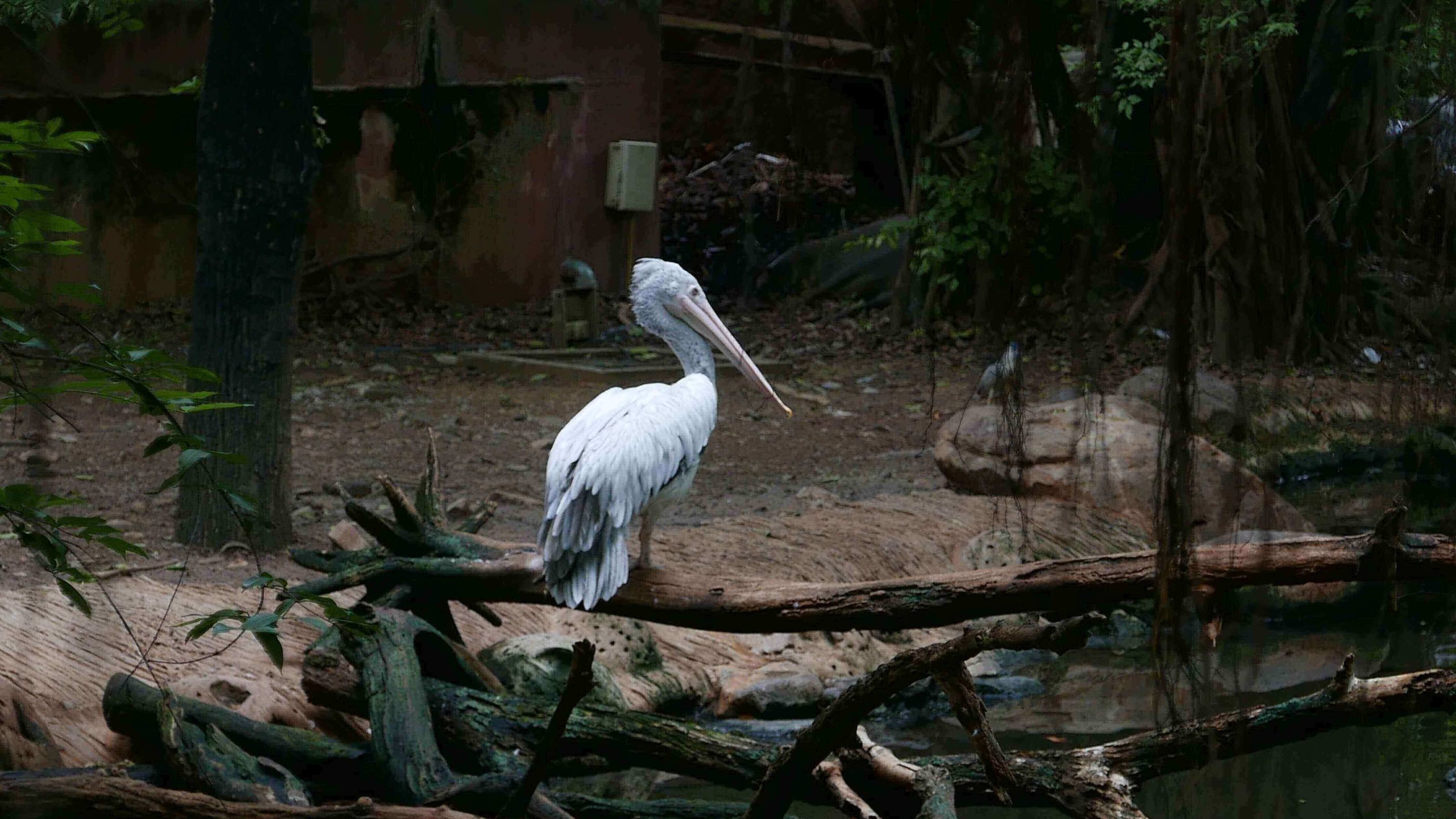 In addition to the shows, Safari World typically offers a range of activities such as feeding opportunities, photo opportunities with animals, and opportunities to interact with some of the animals under the supervision of trained handlers.
Ratchada Night Market Cultural Show
The Ratchada Night Market is situated near the Thailand Cultural Center MRT station in the Din Daeng district of Bangkok. It is characterized by its vintage and retro vibe, featuring a mix of open-air stalls and warehouse-style shops. Visitors can explore a wide range of products, including clothing, accessories, antiques, collectibles, handicrafts, and more.
The Market occasionally hosts cultural performances as part of its evening entertainment offerings. These performances may include traditional Thai dance shows, music performances, and other cultural displays. The goal is to enhance the overall market experience by providing visitors with a taste of Thai culture and arts.
One of the highlights of the Ratchada Night Market is its extensive array of street food stalls and dining options. Visitors can sample a variety of delicious Thai dishes and snacks while exploring the market. The combination of cultural performances and culinary delights creates a festive and enjoyable atmosphere. The Ratchada Night Market typically opens in the late afternoon or early evening and continues until around midnight. The exact operating hours may vary depending on the day of the week and special events.
In addition to cultural performances, the Ratchada Night Market may also host special events, themed nights, and festivals throughout the year. These events can add an extra layer of excitement and entertainment to the market experience.
Aksra Theatre King Power
Perched on the third floor of King Power Duty Free Downtown Complex, Aksra Theatre is home to the world's famous Thai puppet show Aksra Hoon Lakorn Lek (Aksra Thai Puppet Show). The theater was renowned for presenting cultural performances that highlighted traditional Thai dance, music, and theatrical arts. These performances often showcased the elegance, beauty, and intricacy of Thai cultural heritage. Visitors had the opportunity to enjoy a range of shows that celebrated various aspects of Thai culture.
Every day, all 600 seats underneath sophisticated Thai decor are filled up with cultural art lovers who will be stunned by a Ramayana epic told through a performance of haute-art puppets, completed with cutting-edge light and sound system and live orchestra music.
The Aksra Theatre experience often included the option of enjoying traditional Thai cuisine before or after the performances. This allowed visitors to indulge in authentic Thai flavors while immersing themselves in the cultural ambiance of the theater. In addition to cultural performances, the Aksra Theatre was also used as a venue for various events, such as conferences, seminars, and private functions. Its unique cultural setting made it an attractive choice for those seeking a distinctive and memorable event space.
Sitting back and relaxing while enjoying a show in Bangkok is a wonderful way to experience the city's vibrant entertainment scene and cultural offerings. Whether you're interested in traditional performances, modern productions, or a mix of both, Bangkok has something for everyone.
There are more show that start to coming out. We keep you post if there are any update. Research the shows available during your visit and check their schedules. Make reservations or purchase tickets in advance, especially if the show is popular or has limited seating. Different shows and venues may have specific rules regarding photography, cell phones, and audience behavior. Make sure to respect these guidelines to ensure a pleasant experience for everyone.
Some shows might encourage audience participation or interaction. Don't hesitate to join in if you're comfortable, as it can add to the fun and enjoyment. After the show, take a moment to reflect on what you've experienced. Discussing the performance with fellow attendees or friends can enhance your appreciation and understanding.
Event show
Check out at Thai ticket major web which has special event that you can enjoy such as concert, traditional show or play.
Least but not last, we hope you enjoy our Bangkok Show of recommendation for your night out above. 
If there are any topic , you like to know more detail, email, or inbox in our social net working.